Albion Scouts raise $500 at car wash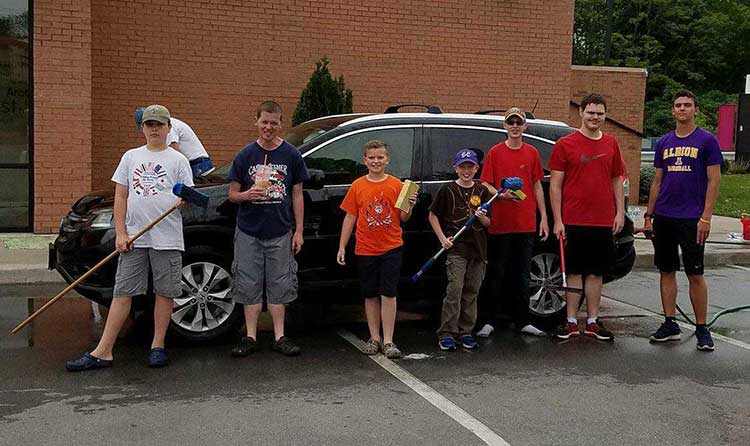 Provided photo: Boy Scouts in Troop 164 in Albion spent part of Saturday washing cars at the Dunkin' Donuts. The Scouts raised $508 to support the Scouting program.
Pictured from left include: Ethan Merrill, Jonathan Doherty, Oliver Beach, Donovan Braley, Sawyer Braley, Cole Spierdowis and Harrison Brown.