Albion Scouts place 1,000-plus flags at veterans' graves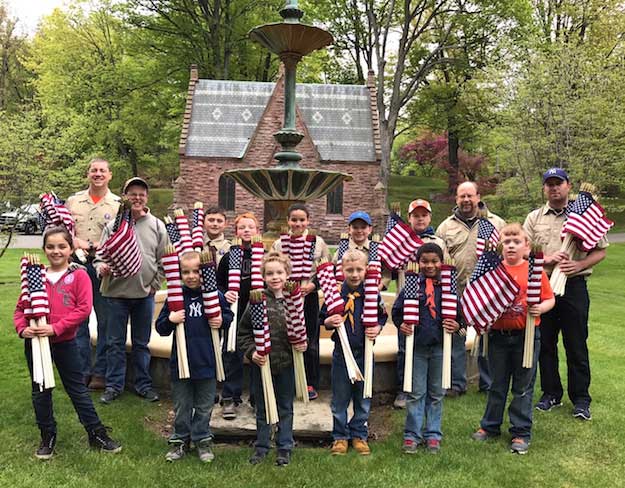 Provided photos
ALBION — Scouts from Pack 164 in Albion gathered at Mt Albion Cemetery this morning for their annual outing to place American flags at the graves of veterans. This is always one of their favorite community service projects of the year, done each May before Memorial Day.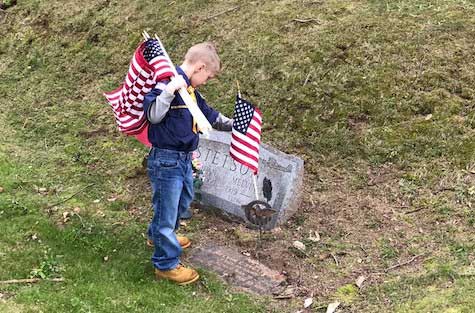 Alakai Colmenero places a flag at Mt Albion.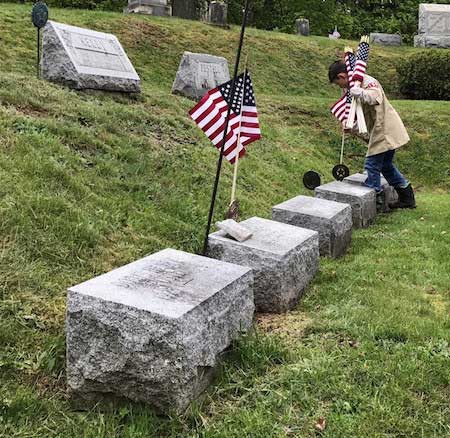 Zack Baron finds another marker that needs a flag.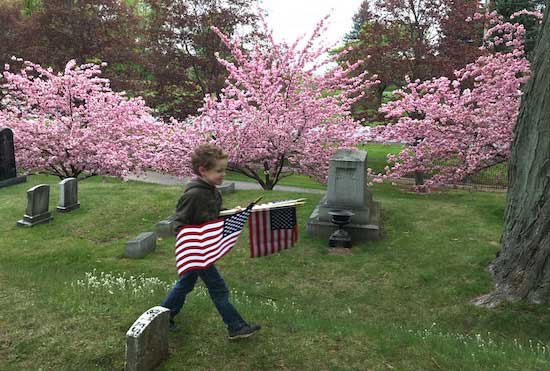 Jonny Soule scouts the scene for markers.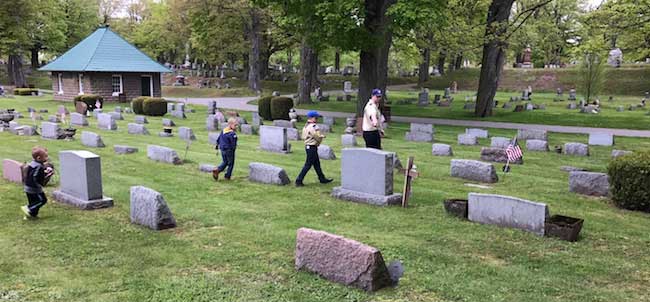 CubMaster Mike Beach points out a few markers to see eager followers.