Albion Rotary welcomes new members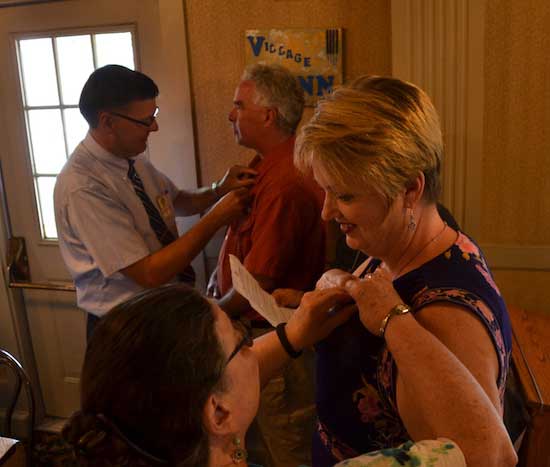 Photos by Tom Rivers
ALBION – The Albion Rotary Club welcomed two new members on Thursday with Al Cheverie and Heidi Truschel joining the local service organization.
Truschel receives her Rotary pin from her sponsor, Bonnie Malakie. Truschel is the community relations manager for the Arc of Genesee Orleans, Albion office.
Al Cheverie gets his Rotary pin from Ed Fancher. Cheverie works as the Emergency Preparedness Coordinator for the Orleans County Health Department. He is also a long-time member of the Albion Fire Department.
The Rotary Club also recently welcomed Jessica Downey, the Orleans County United Way director, and Doug Farley, director of the Cobblestone Museum, as new members.