Albion Rotary Club welcomes new member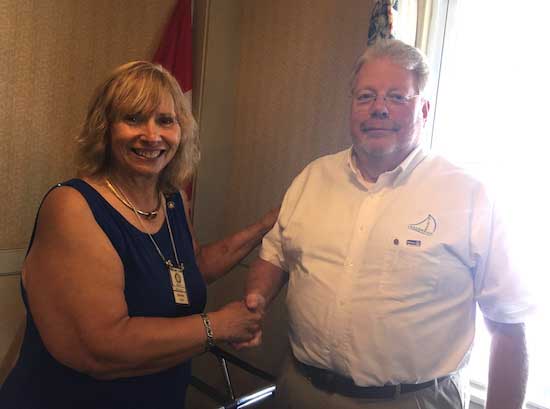 Photo by Karen Sawicz
ALBION – The Albion Rotary Club today welcomed a new member, "Skip" Helfrich. He is pictured with Albion Rotarian Marlee Diehl, who is a past district governor.
Helfrich is the executive director of the Leadership Orleans program, which started this year. Diehl is one of the 25 class members in the inaugural program.
Helfrich is currently the president/owner of Human Energies, a human resources and organizational development consulting firm. He has personally been involved in the development of leadership programs such as Leadership Niagara and Leadership for the Youth of Niagara County as well as consultant with Leadership Genesee, Leadership Buffalo and Leadership Rochester. He also has extensive experience in the private manufacturing sector, having worked much of his professional life for General Motors.