Albion resident sets furniture on fire in yard, with flames spreading to house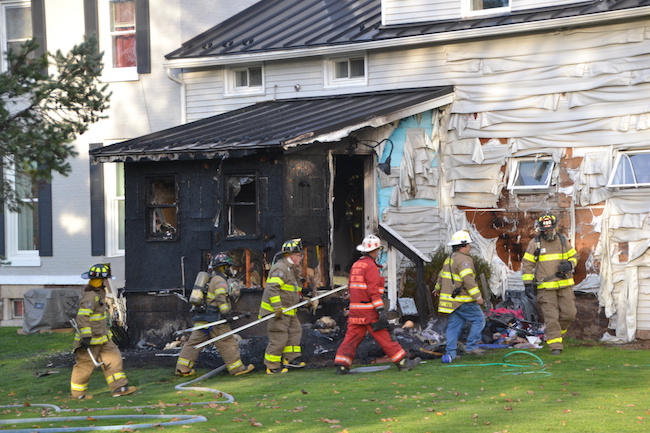 Photos by Tom Rivers
ALBION – Firefighters check to make sure a fire is out at 14050 Route 31 in Albion. A resident set furniture and some belongings on fire outside of the house, and the flames spread to the side of the residence, a state trooper said at the scene.
Firefighters were called to the scene at about 3:30 with Albion, Barre, Carlton and Medina all responding.
The fire caused a section of Route 31, from King Street to State School Road, to be closed to traffic.
The state trooper on the scene said a resident would be facing charges for starting the fire. No other information is available.