Albion police rescue dog from canal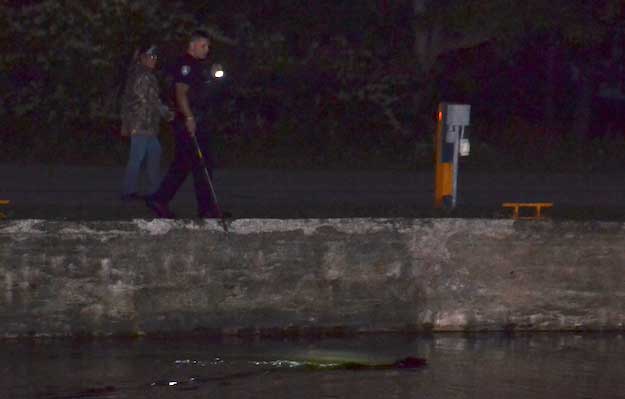 Photos by Tom Rivers
ALBION – Albion police officer Nathaniel Staines keeps a light on Shadow, a dog that fell into the Erie Canal after 9 p.m. today. Police and firefighters were dispatched for an animal rescue at 9:14 p.m.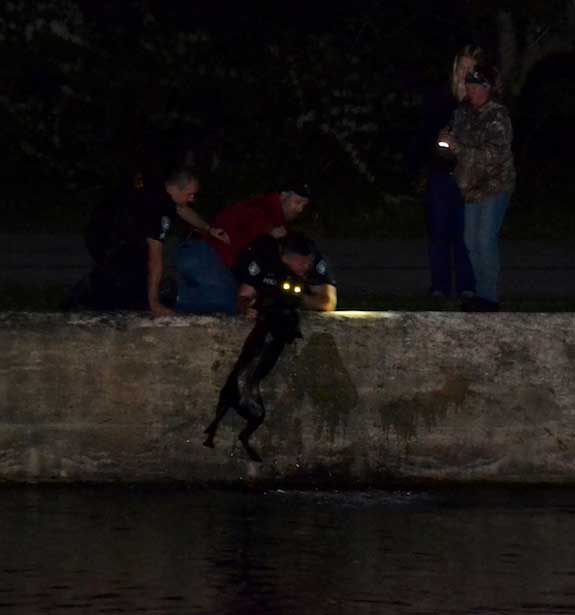 Staines used an animal noose to catch the dog. He then pulled it up from the water.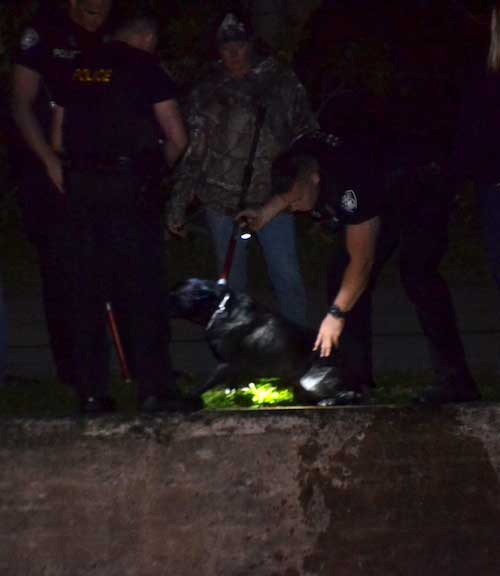 The dog swam in the canal for about 15 minutes before getting close enough for Staines to pull it up from the water.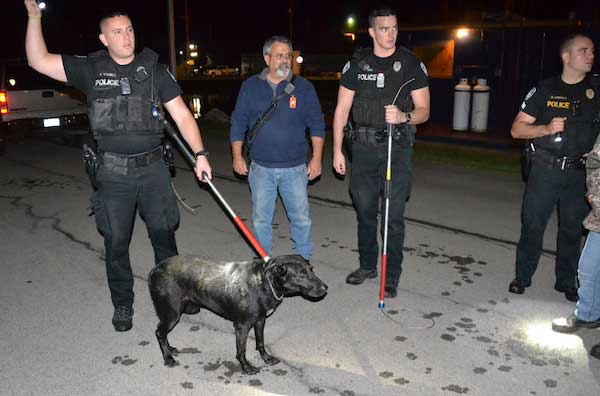 Staines sees a person who said he was a friend of the dog owner who lives on Beaver Street. Shadow seemed fine and was returned home. Staines is joined by, from left: Harry Papponetti, the village's animal control officer; officer Guy Burke; and Sgt. Brandon Annable.