Albion police officers donate $500 to youth football program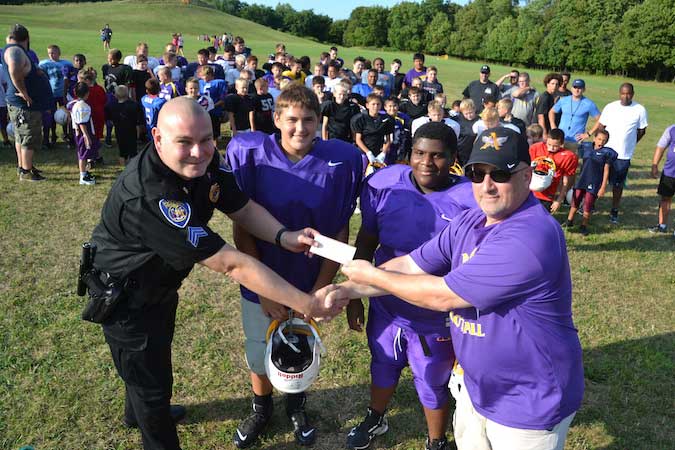 Photo by Tom Rivers
ALBION – Karol Hughes, president of the Albion Police Benevolent Association, on Monday evening presented a check for $500 to the Albion Youth Sports Athletic Program. Geno Allport, right, is commissioner of AYSAP, which includes about 100 kids, ages 6 to 14 in four teams of football and cheerleading. Johnathan Eibl, second from left, and Mason Lynch are both 8th-graders on the varsity football team in AYSAP.
Hughes said the Albion PBA wanted to donate to a local organization that works with youth. The PBA has a dozen members in the Albion Police Department.
Allport said the donation would likely be used for equipment. He said new helmets are $150 each. AYSAP charges families $125 to be on a team. The program also is looking to refurbish the pads on the blocking sleds.