Albion police officer and Rex the K9 visit parks program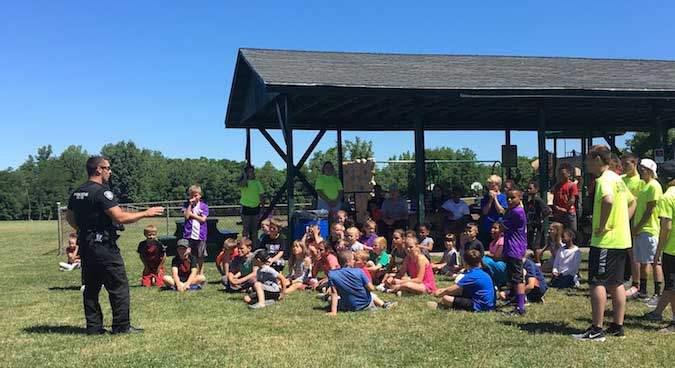 Photo courtesy of Char Olick
ALBION – Albion Police Officer Robert Wagner and the department's K9, Rex, came to Bullard Park on Monday for the Village of Albion's Summer Park Program.
Wagner and Rex were a huge hit for the more than 80 children who were in attendance at the park. Following a demonstration from the K9 team, the children engaged in a cross country fun run with in the park.
The parks program is open Monday through Friday at Bullard Park from 10 a.m. to 2 p.m.