Albion Police Department promotes 3 to sergeant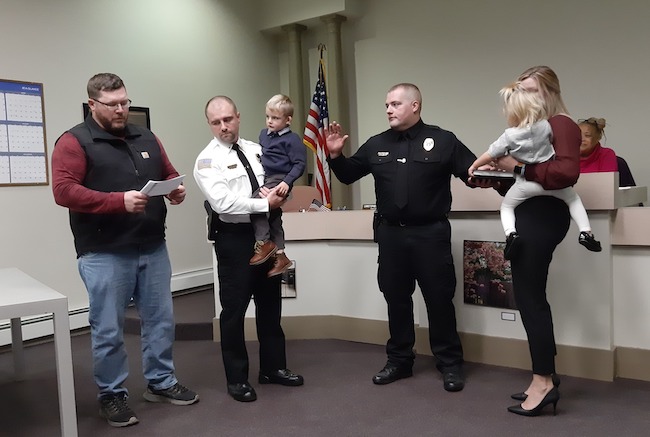 Photos courtesy of Faith Smith
ALBION – The Albion Police Department and Village Board held a swearing-in ceremony on Tuesday evening for three officers who have been promoted to sergeant.
Will Francis, one of the new sergeants, takes the oath which is read by Village Trustee Tim McMurray at left.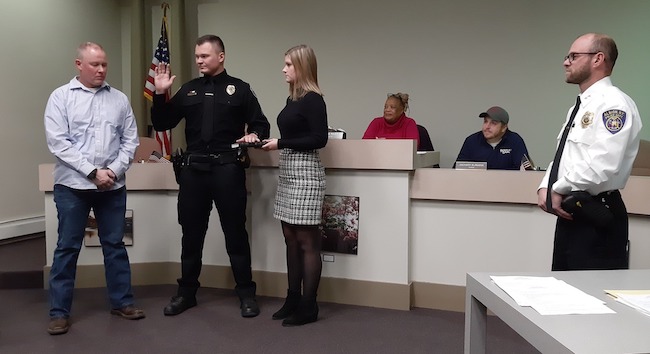 Dillon Black also was promoted to sergeant. Black and Francis are both Albion graduates.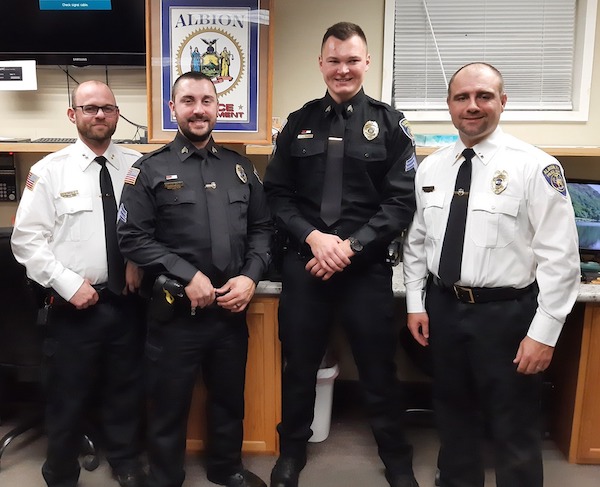 Albion Police Chief David Mogle, left, and Lt. Brandon Annable, right, welcome new sergeants – Robert Wagner and Dillon Black – to the department's leadership.