Albion plants a tree to celebrate its arbor commitment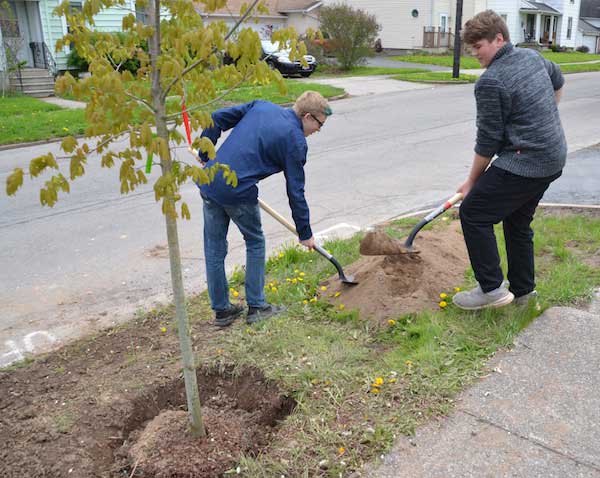 Photos by Tom Rivers
ALBION – The Village of Albion was joined by five seventh-graders today in planting a tree on South Clinton Street near McDonalds. Garric Winterkorn, left, and Willem DeRuysscher shovel dirt to plant the tree.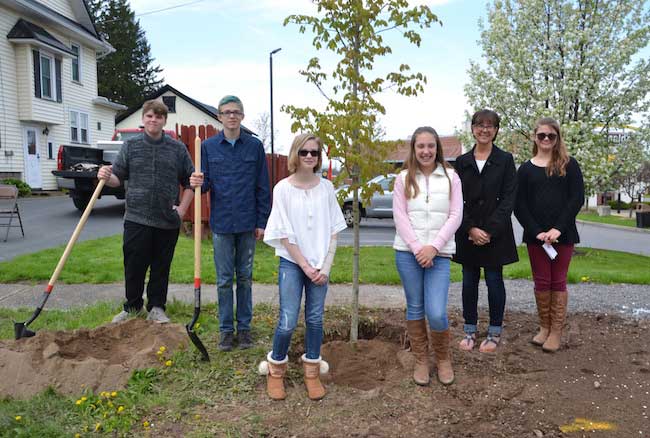 The seventh graders are pictured with Mayor Eileen Banker, who shared remarks during a tree-planting celebration.
Pictured from left include Willem DeRuysscher, Garric Winterkorn, Hannah Pahura, Julia Fuller, Mayor Eileen Banker and Mia Olles.
Hannah Pahura, one of the seventh-graders, also spoke about a tree's worth, including offering shade, improving air quality, protecting topsoil, and providing shelter for many species of birds.
"When you plant a tree, you plant hope," Pahura said.
Her father, Jay Pahura, is Albion's DPW superintendent.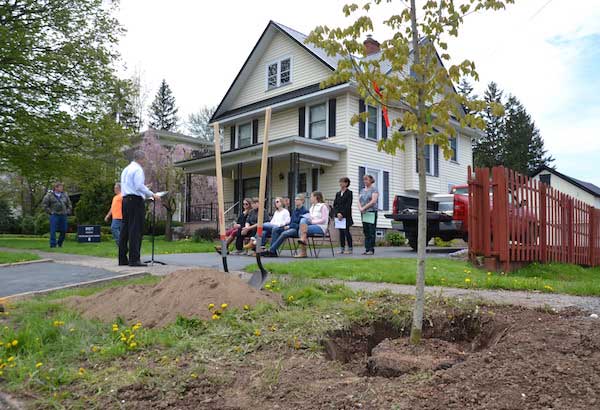 Tim Archer, the service learning teacher at Albion, helped organize today's tree planting ceremony. The newly planted tree is a sugar maple.
The village is working to become a Tree City USA Community.
Albion is using a state grant to do a survey of all the village-owned trees. That initiative includes a tree management plan and will identify spots to plant new trees.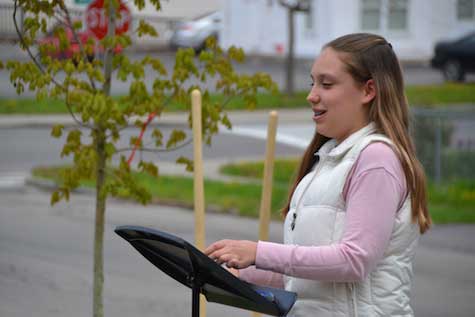 Julia Fuller shares a reflection about trees.