Albion photographer earns 1st place in international photo contest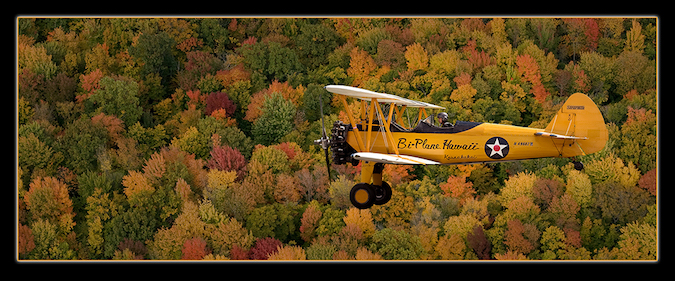 BARRE – Bruce Landis, an Albion photographer, won first place at the 2021 Professional Photographers of America International photo competition with this photograph titled "Aloha New York."
Plane owner and professional pilot Chris Caruana from Grand Island was flying out of the Pine Hill Airport.
The photo by Landis, one of the images selected from over 5,000 entries, will be on (virtual) display during the 2021 Professional Photographers of America annual convention from Jan.17 to Jan. 19. This is Landis' third similar award received for airplanes in flight.
He is the owner/photographer of Photos by Bruce and Associates on Ridge Road in Albion.