Albion PD adds body cameras for officers
Press Release, Albion Police Chief Roland Nenni
ALBION – The Albion Police Department is proud to announce that beginning Oct. 1, the last component to our Video Recording Program will be operational.
The Albion Police Department has had video systems, commonly known as "Dash Cams," in police vehicles, as well as a video system monitoring the police station on Platt Street for several years.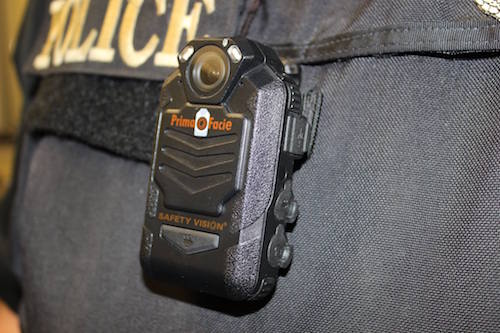 Body cameras will now be worn by Albion police officers. A policy is in place which outlines when the video systems are to be used.
Video and audio recording devices are designed to assist and compliment officers in the performance of their duties. Video and audio recordings are used to record certain duty-related activities, thereby creating a visual and/or audio record of the incident as a supplement to the officer's observations and reports.
The policy that has been developed is not intended to describe every possible situation where the system may be used; however, there are many situations where the use of the video and audio recording is recommended and required.
The use of video recordings by police officers are not intended, expected or designed to capture every aspect of police contact or operations. However, they are used as a tool to capture portions of events and to give better insight to an incident or contact.
The Albion Police Department tested eight different body cameras before a selection was made. The camera that was selected was found to more closely meet the needs of the department over the others that were tested.