Albion NY Rocks group delivers Valentine's rocks to nursing home residents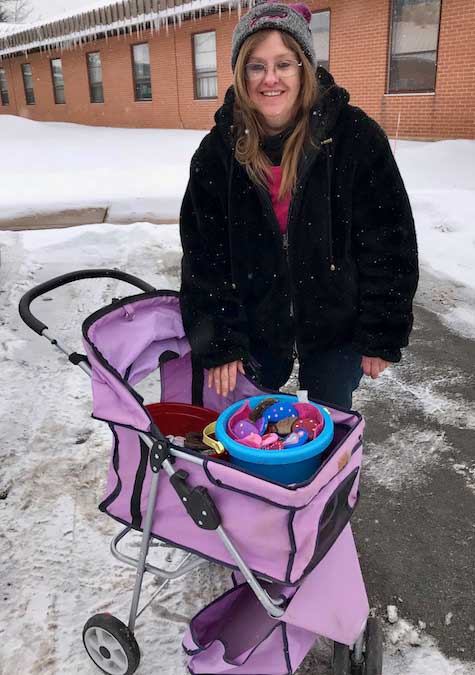 Provided photo
ALBION – Patty Putnam Mitchell, an active member of the Albion NY Rocks group, joined other members of the group on Friday in delivering hand-painted rocks with Valentine's messages to residents of The Villages of Orleans, a nursing home in Albion.
Mitchell is shown with a stroller full of Valentine's rocks. The group previously delivered hundreds of rocks in December with Christmas designs and messages.
"Local rock painters had a blast working on these rocks, that not only carry messages of love but were painted with love," said Lori Laine, leader of the group. "Many of the residents still had their Christmas Rocks on display in their rooms and they were more than pleased to receive the Valentine rocks to add to their collection."
Laine said the residents were thrilled to receive painted rocks.
"A few of the residents asked how much they cost," Laine said. "Our response was, 'We charge a smile for them.' I can honestly say we were overpaid as we got so many smiles. That's what this rock project is about: community, friendship and encouragement."