Albion native unveils new canal mural in Brockport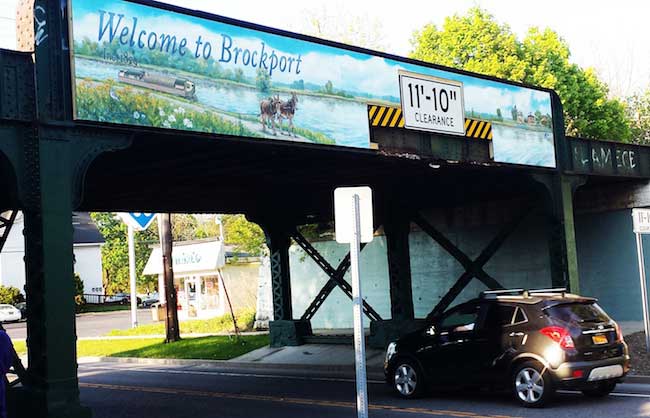 Photos courtesy of Stacey Kirby
BROCKPORT – A new 40-foot-long mural was unveiled last Thursday in Brockport on the railroad overpass on Route 19.
Albion native Stacey Kirby created the mural, which was a project pushed by the village and Walk! Bike! Brockport!
"They were very interested in creating a gateway into the Village of Brockport," Kirby said. "I think it's very effective."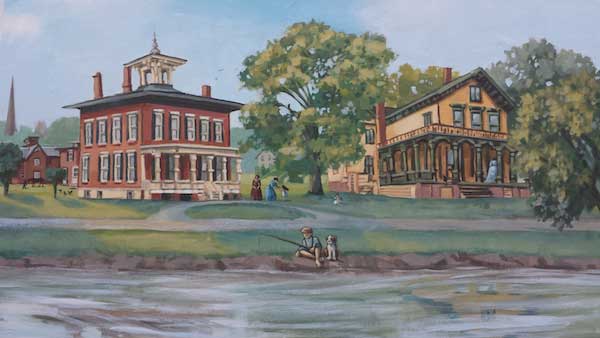 The mural was unveiled to kick off Brockport's fifth annual "Low Bridge High Water" festival to celebrate the start of a new canal season.
Kirby created scenes showing the canal from yesteryear.