Albion native completes first novel, Lost and Found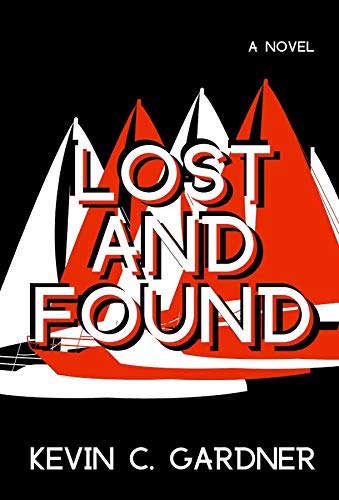 Kevin Gardner, an Albion native who now lives in Brockport, has published his first novel, Lost and Found.
The 256-page book became available on July 1. Gardner, an English composition professor at Genesee Community College, has the book available through Amazon and Goodreads.
Gardner wrote this teaser to the novel:
"Lost and Found introduces the story of once-successful writer, Arn Maxwell. Broke, and divorced, he packs all he owns into his 38-foot sloop and leaves South Florida.
Seeing the need to rebuild his life and searching for a change in scenery, he heads to Saunders Point, and Aunt Liz.  After a joyful reunion, he learns that she is being conned.  Reverend T. Whitman Earle is soliciting funds for a non-existent school in Africa.
Angered by the possibility, Arn decides to investigate.  With the help of Kim, the pretty young librarian, and Johnny Good, a childhood friend, he learns of Earle's shady past. With the local police at his heels, he builds the case that the minister is conning his flock. Then killing them."
Lost and Found can also be purchased by contacting the author directly at kevincgardnerauthor@gmail.com.
Gardner has lived in Western New York and worked as a carpenter for most of his life. When life demanded that he make a change, he developed his creativity and love of words into a career in teaching, and creative writing. That led him to SUNY Brockport and a master's degree.
Lost and Found is his first venture into the world of fiction. He has many writing projects in the works.  Last fall he was also named the outstanding professor for GCC's Albion campus center.
Gardner has three children and two grandchildren. He currently lives in Brockport with his wife and stepdaughter.