Albion musical returns to stage with live audience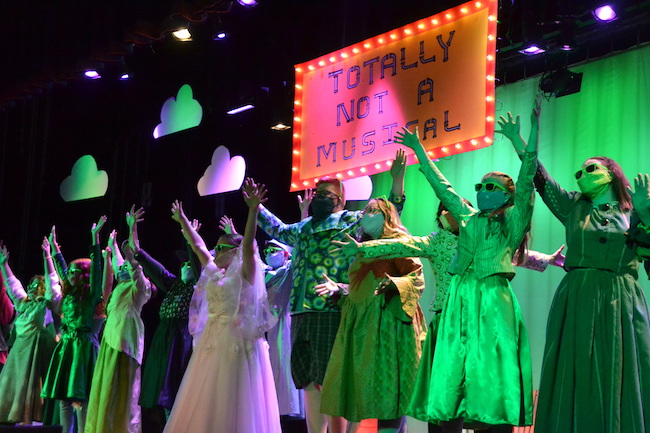 Photos by Tom Rivers
ALBION – The cast performs a song from the Wizard of Oz in Albion High School's production of "Totally Not a Musical … the Musical."
Friday was opening night for the show, which continues today with performances at noon and 7 p.m. in the middle school auditorium.
The musical is a revue, featuring songs from many different musicals. The drama department staff and students wrote the show which includes a lot of improvisation.
"Each time you come it will be different," said Myles Miller, a senior and one of the performers.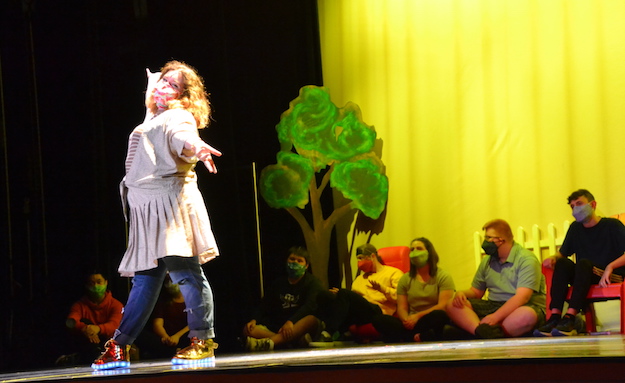 Myles Miller stars as Jordyn and sings, "I'm Gonna Wash That Man Right Out of My Hair" during Friday's performance.
Students are wearing masks on stage and the audience also needs to wear face coverings due to Covid.
Last year's fall show didn't happen due to Covid. The spring musical didn't include a live audience for the community. Each student in the show was allowed two spectators last spring. This time the community is welcome back for the show in person. Tickets are $5.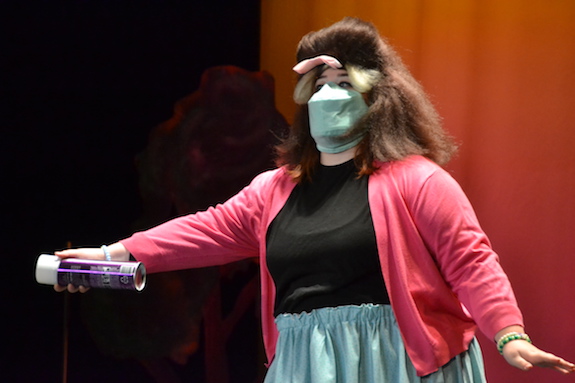 Zoe Cusson performs "Good Morning Baltimore" from the Hairspray musical.
The show gives each of the cast members a solo. Connor Doran, the musical director, said he wanted to showcase each of the students, and the department picked songs to fit their strengths.
The students and staff went from a concept for the show to writing, acting, choreographing and building a set in two months.
"It's always been a dream of mine to do a musical revue," Doran said after Friday's show. "We took songs from different shows and tried to get them out of their comfort zones."