Albion Midget League continues youth baseball tradition

League started in 1956 and several original teams are still playing
ALBION – The Albion Midget League opened for the season today, keeping alive an annual tradition that started in 1956.
In the top photo, Sandstone coach Dan Bartlett passes the microphone to his players who introduced themselves to the crowd at the Midget League Field behind the Town Hall on Clarendon Road. Sandstone is one of the original teams from the league's founding.
The season's opening day was pushed back two weeks because of the wet spring.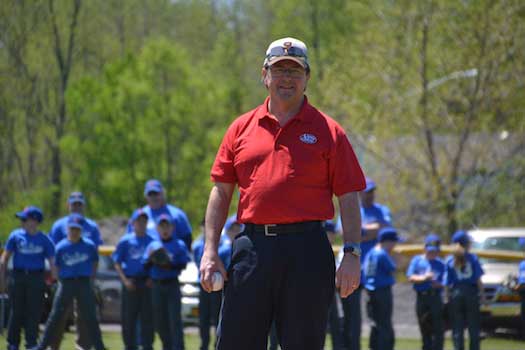 Jerome Pawlak, owner of a local grocery store, was picked to throw out the first pitch. Pawlak, a former coach of the St. Mary's team, supports the youth baseball program in many ways. He also has indoor batting cages at Pawlak's Food Center, which helped some of the players hone their hitting skills when bad weather kept the teams from practicing outside.
Pawlak has two grandchildren on the Rotary Lions team. He threw the opening pitch to his grandson, Tristan Lusk, while granddaughter Leah Pawlak served as an umpire for the special pitch.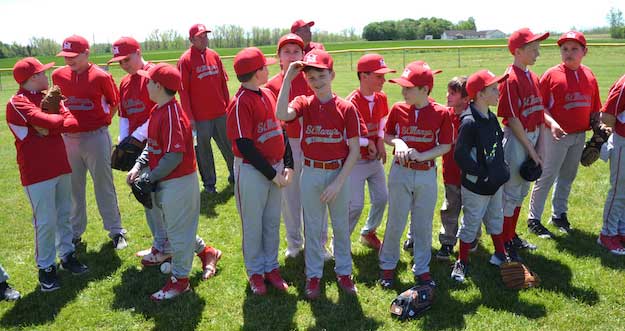 Kyle Radder, middle, adjusts his baseball cap while the St. Mary's team waits to be introduced. St. Mary's is also one of the original teams.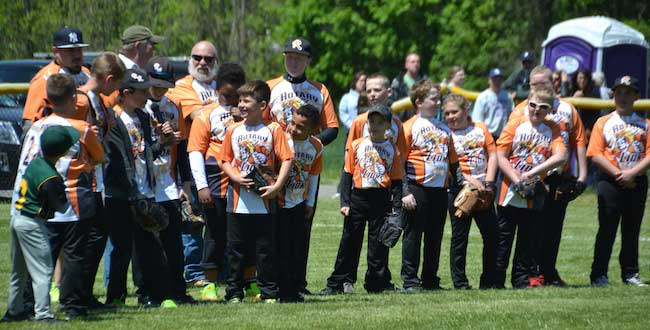 The Rotary Lions team, sporting new uniforms this year, take turns saying their names.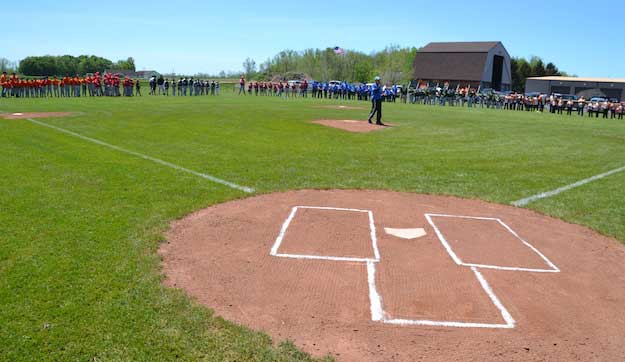 Joe Canale, the league commissioner, has the teams lined up during opening ceremonies.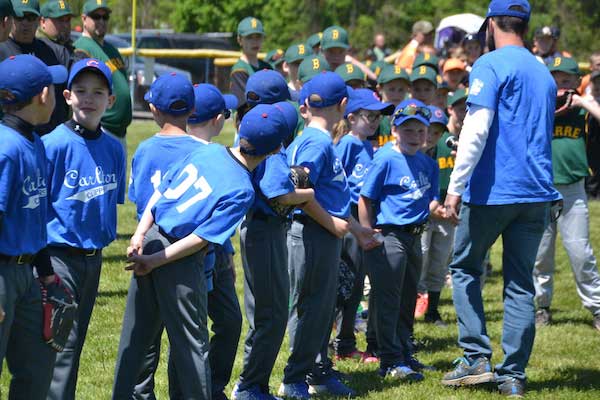 Carlton coach Ben Narburgh lets his team introduce themselves.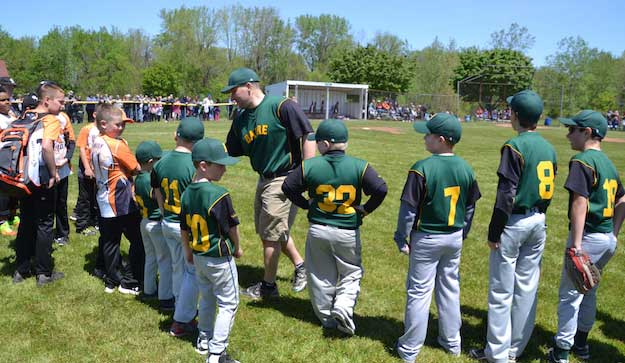 Jason Foote, coach of the Barre Cubs, passes the microphone. Barre won the league title in 2015 and 2016. Barre was among the original group of teams in 1956.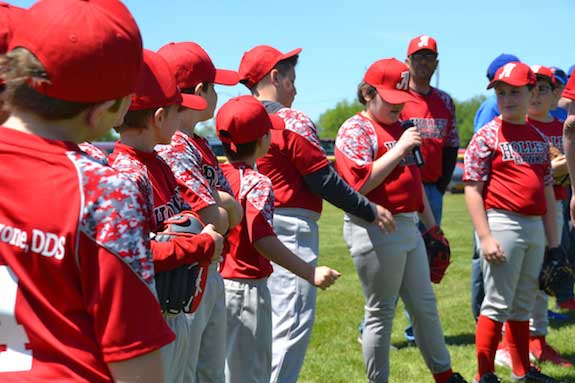 Holley has a team this year and is back the Albion Midget League, competing in the Futures Division for players ages 7 to 10.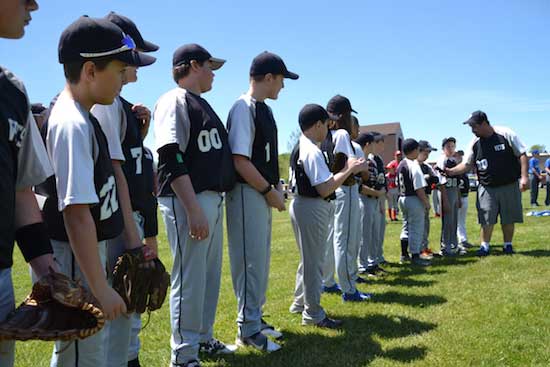 Dave Nashburn, coach of the Vets, lets the crowd meet his players.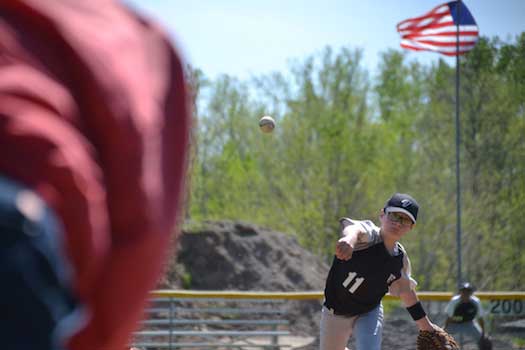 Adrian Kingdollar fires in a pitch for the Vets in their game against Sandstone. Sandstone was victorious to kick off the season, which runs until mid-July.