Albion Middle Schoolers load truck with items to be sent to Nicaragua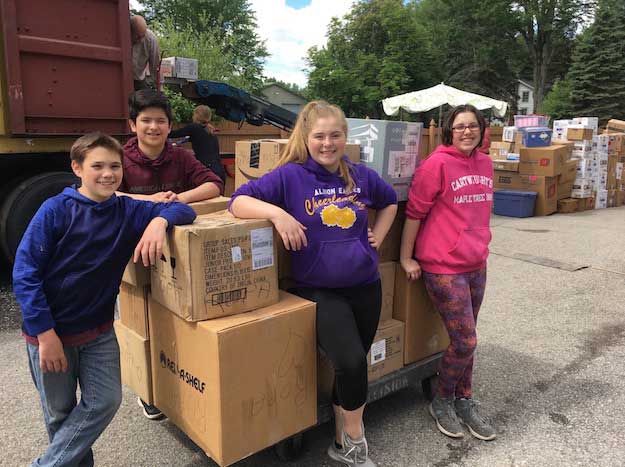 Provided photo: Service Learning seventh-graders at Albion Middle School recently spent a day loading a tractor trailer full of gently used items that will be shipped on a container to needy families in the remote mountain region of central Nicaragua. These students include, from left: Terry Green, Ulises Ledesma, McKenzie Olmstead and Hailey Crawford.
"The kids worked hard and once again gained an appreciation of the many blessings we enjoy as American citizens," said their teacher, Tim Archer.