Albion middle schoolers bring 'Jungle Book' to stage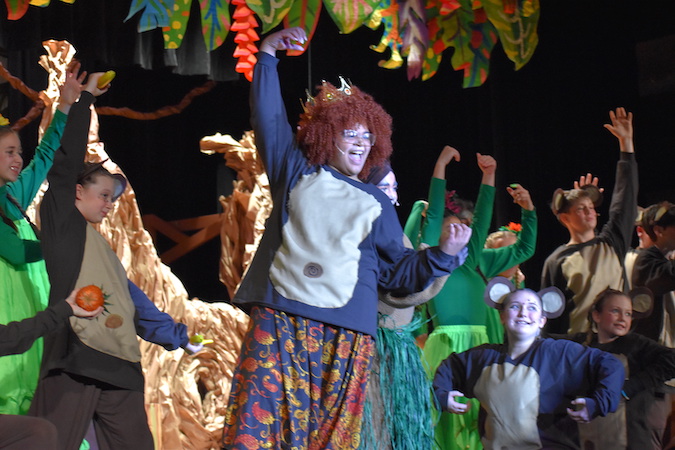 Photos by Tom Rivers
ALBION – Kamryn Simmons plays the role of King Louie in the Albion Middle School production of "The Jungle Book." Louie, an orangutan, is leader of a gang of monkeys and sings, "I Wanna Be Like You."
The show opened on Friday and returns today with shows at noon and 7 p.m. at the Albion Middle School Auditorium. Tickets are $5 and are available at the door.
There are 75 students in the cast and crew. This is the 52nd musical directed by Carrie Kozody at the middle school.
She said the program is returning to full strength after being limited during the Covid pandemic. "This show has brought a lot of enthusiasm from our students," Kozody said. "This is our first full-length story line (since Covid)."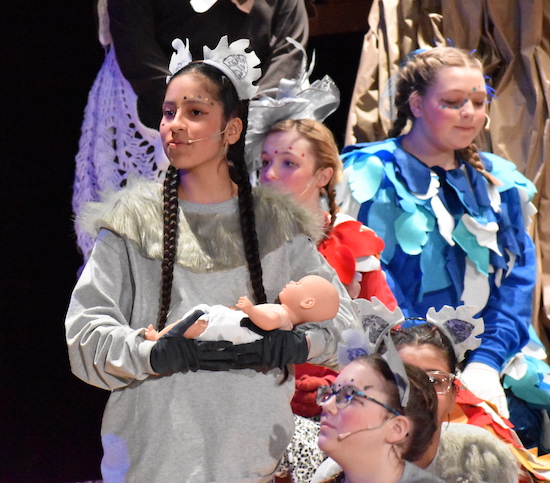 Yaritza Fernandez Perez is Rashka the Mother Wolf, holding the baby Mowgli. The baby is found in a basket in the deep jungles of India. Mowgli will be raised by wolves.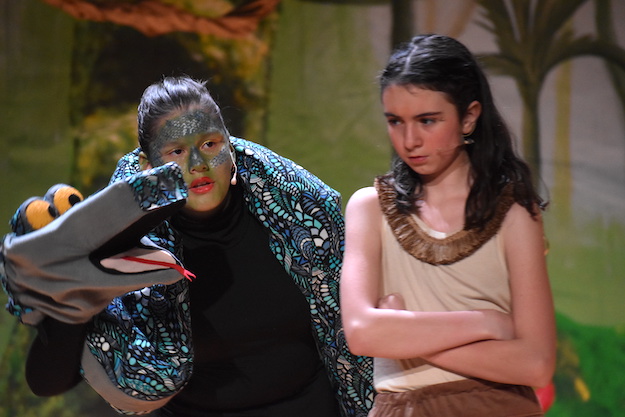 Ayme Vallejo Morales is Kaa, a python that sings "Trust in Me" to Mowgli, played by Sophie Kozody. The snake has powers to hypnotize.
Mowgli, "The Man Child," prefers life in the jungle and doesn't want to go back to the village with other humans.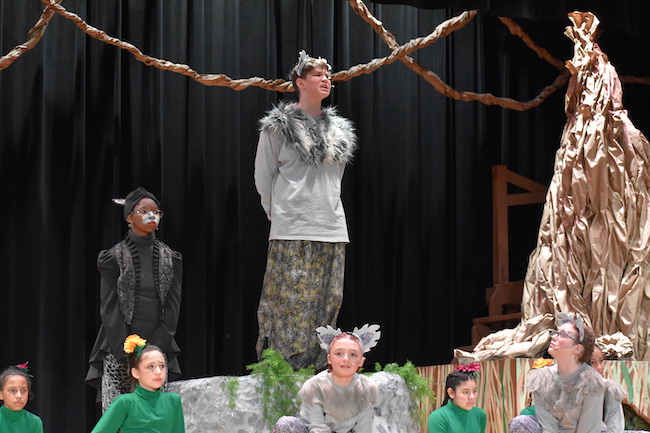 Liam Leader plays the role of Akela the Father Wolf who is the chief and leader of the wolf pack. Cerenity Johnson is Bagheera, a black panther who is one of Mowgli's protectors.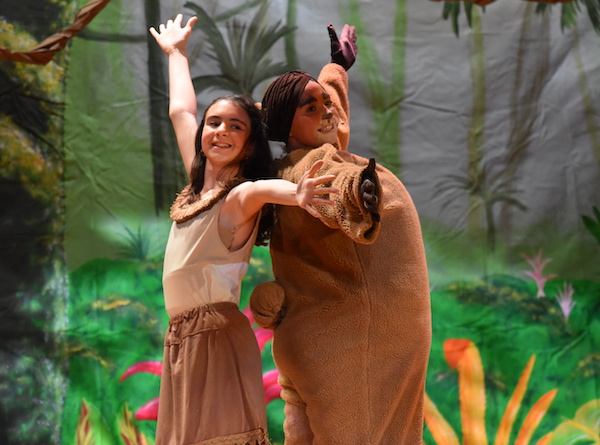 Sophie Kozody as Mowgli and Aubrielle Barry as Baloo perform "The Bare Necessities." Baloo, a fun-loving bear, becomes a good friend to Mowgli and vows to not take him to the "man-village."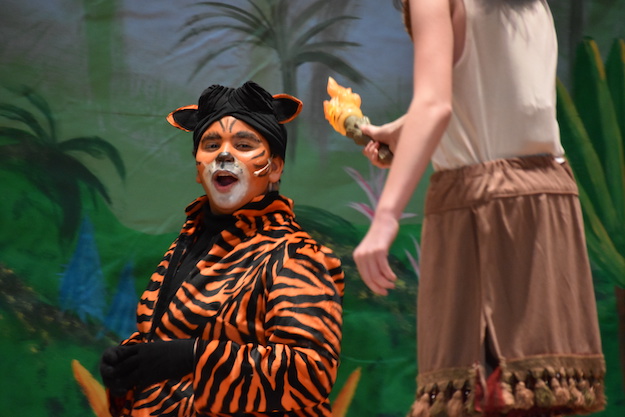 ChrisJen Winters is Shere Kan, a dangerous tiger that is determined to destroy Mowgli, fearing the human will bring guns and fire into the jungle.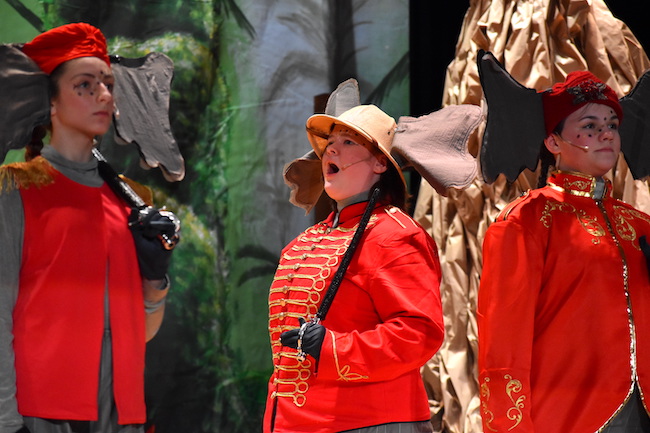 Carley Smith, center, is Colonel Hathi, leader of the elephant brigade. Hannah Olles, left, and Lily Brigham are part of the group. Hathi gets the elephants in line for their patrol.