Albion middle schoolers bring 'Dear Edwina' to stage
13-year-old Edwina has lots of advice to share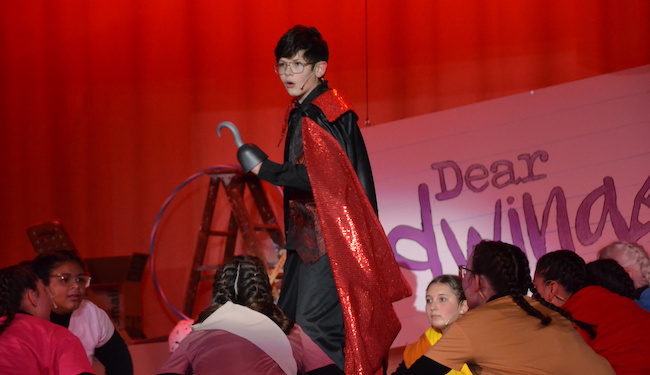 Photos by Tom Rivers
ALBION – Asher Curfman portrays Vladimir, a scary uncle who resembles Dracula. Vladimir is one of the characters in the Albion Middle School production of "Dear Edwina."
Friday was opening night at the middle school auditorium. There are shows today at noon and 7 p.m. Tickets are $5 at the door.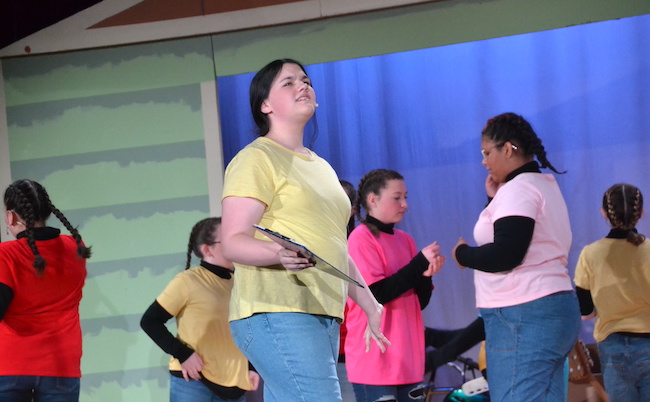 Lily Brigham plays the role of Edwina, a 13-year-old advice-giving extraordinaire. Edwina receives many letters seeking her opinion on may challenges, from birthday party etiquette, to a picky brother, to setting the table with proper silverware.
Edwina hears a talent scout is visiting her community of Paw Paw, Michigan, and Edwina is determined to make a good impression and be included in the Kalamazoo Advice-a-Palooza Festival. She is jealous of her siblings who are very talented at piano and math.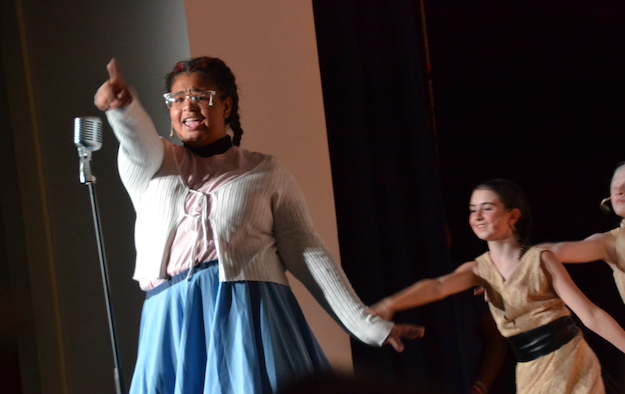 Kamryn Simmons gives a high-energy performance in a song about manners, "Say No Thank You." The show features many different soloists.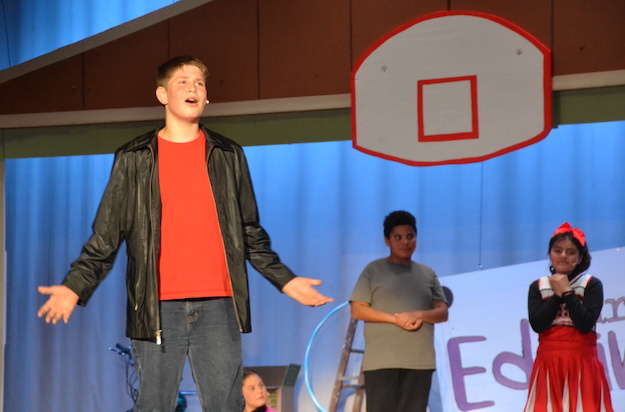 Liam Leader plays Scott who expresses his love for Edwina.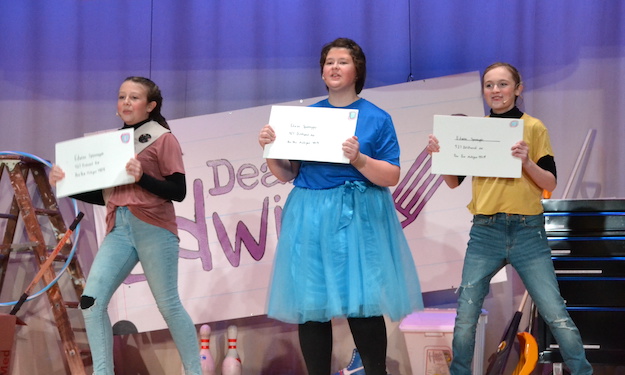 Anna Grillo, Carly Smith and MaKenzie Cook have a new batch of letters for Edwina.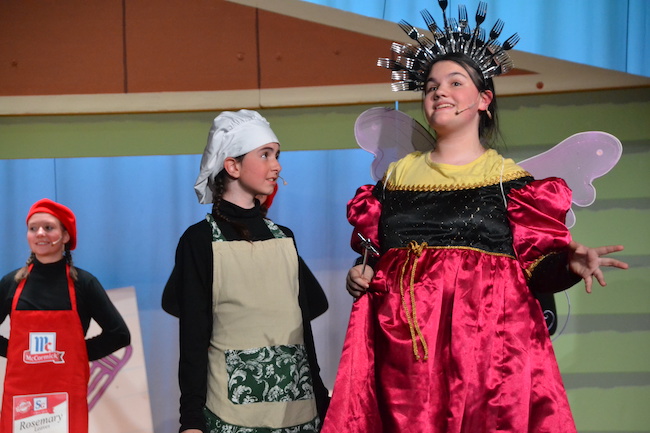 Lily Brigham, right, plays the part of the "Fairy Forkmother" while Sophie Kozody is Chef Ludmilla.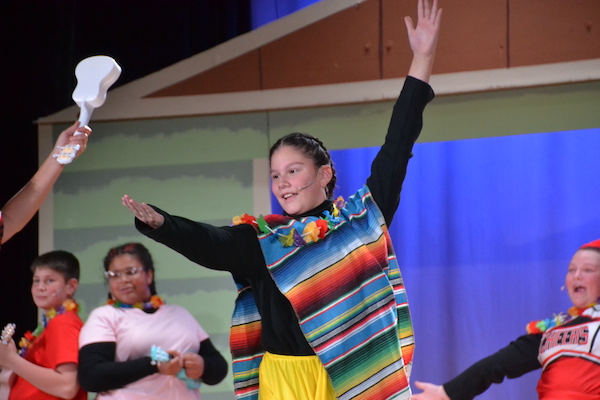 Ayme Vallejo Morales plays the role of Lola in this song, "Hola, Lola."  In her advice letter, Lola writes about an upcoming trip to Switzerland and feeling shy. Edwina advises her to learn to say hello in the new language.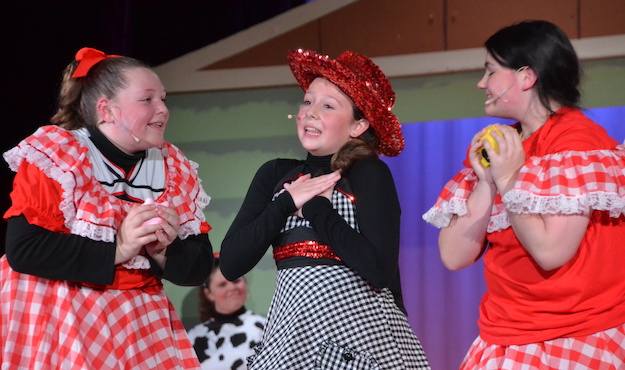 Anna Grillo plays "Mary Sue Betty Bob" and sings "Put It In The Piggy." She sends a message about saving money and putting your nickels in the piggy bank. Phoebe Allen is at left and Lily Brigham is at right.