Albion middle schoolers back on stage with 'No Dogs Allowed'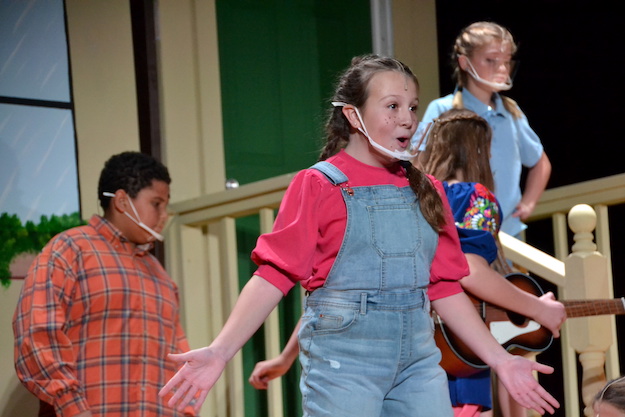 Photos by Tom Rivers
ALBION – Anna Grillo portrays Iris in the Albion Middle School production of "No Dogs Allowed." Friday was opening night and there are shows today at noon and 7 p.m. in the Middle School Auditorium. Tickets are $5.
In the show, Iris is a young girl who loves her dog more than anything. She sneaks her dog, El Exigente, on a family trip to a state park, where she finds out no dogs are allowed.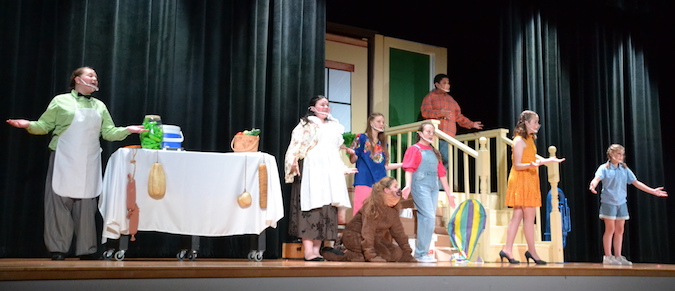 The cast performs the opening number, "Just Bring What You Need," from the musical. The cast includes, from left: Phoebe Allen as Stella the Shopkeeper, Lily Brigham as Mama, Reagan Flor as El Exigente (the dog), Jillian LeBaron as JoAnne, Anna Grillo as Iris, ChrisJen Winters as Papa, Julia Button as Carmen and Kailee Anstey as Shorty.
The musical represents a chance for the students to perform for a live audience. The performers are wearing clear plastic shields by their mouths as a precaution against the spread of Covid.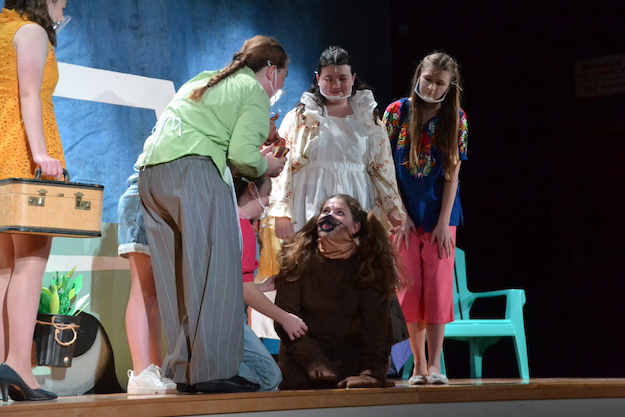 Reagan Flor is El Exigente, the family dog that briefly runs away and then is reunited.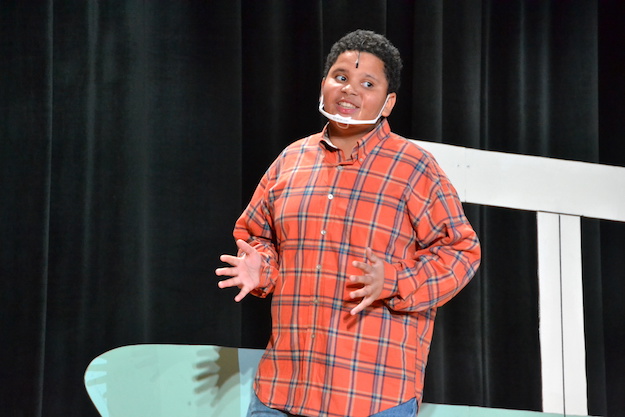 ChrisJen Winters is "Papa" who has a knack for fixing things. He has to use those skills when the car breaks down on the ride to the park.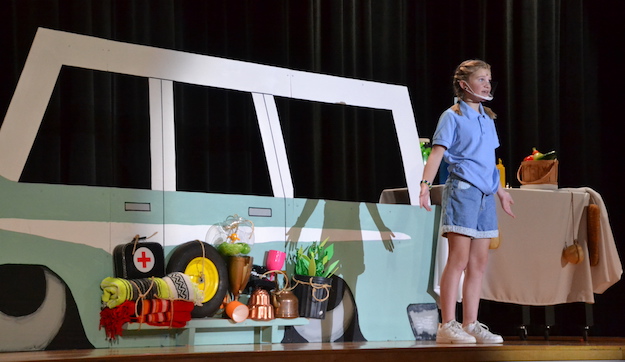 Kailee Anstey is Shorty, an exasperated older sister who predicts the car will break down. She is prone to rolling her eyes in disgust. She is singing, "It Isn't Easy Always Being Right."