Albion Middle School musical tells story of friendship between Frog and Toad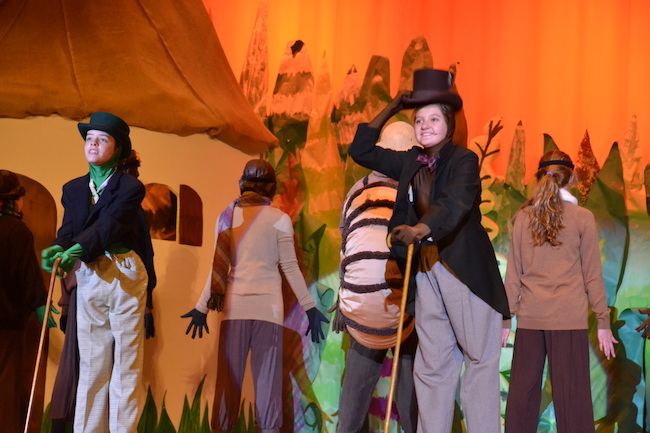 Photos by Tom Rivers
ALBION – Annalise Steier plays Frog, left, and Emily Mergler is Toad in Albion Middle School's production of A Year with Frog and Toad.
Students will perform the show at 7 p.m. on Friday and noon and 7 p.m. on Saturday in the Middle School Auditorium.
Frog and Toad are two close friends who go on fun-filled adventures together through four seasons. They plant gardens, swim, rake leaves, go sledding and learn plenty of life lessons along the way.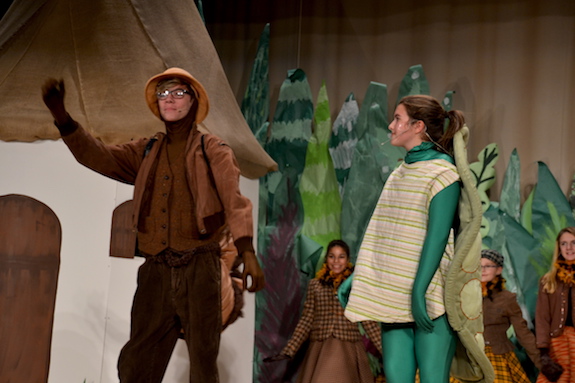 Zachary Kilner plays Snail and Aubrey Boyer is Turtle. Snail is tasked with delivering mail. After a successful delivery, a proud Turtle sings, "I'm Coming out of My Shell."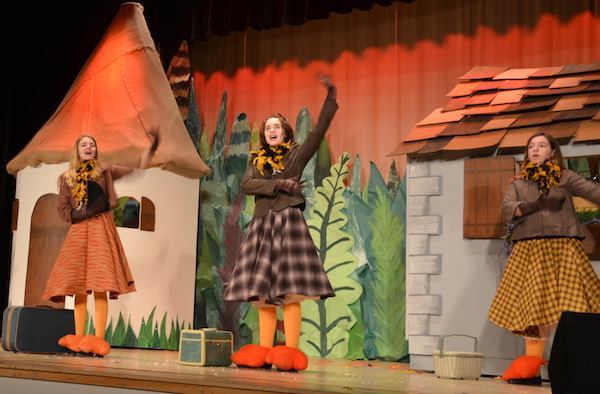 These Birds include, from left: Leeanna Montanarella, Olivia Morrison and Abby Allen. The Birds return at the end of winter and are anxious for spring.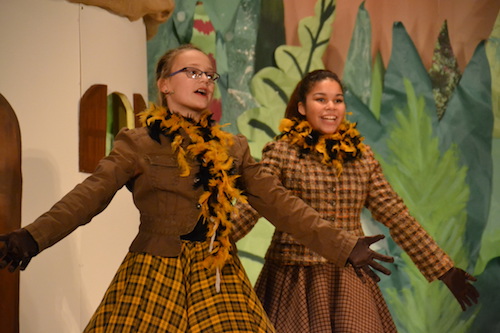 Leah Kania and Faith Bennett also play Birds in the show.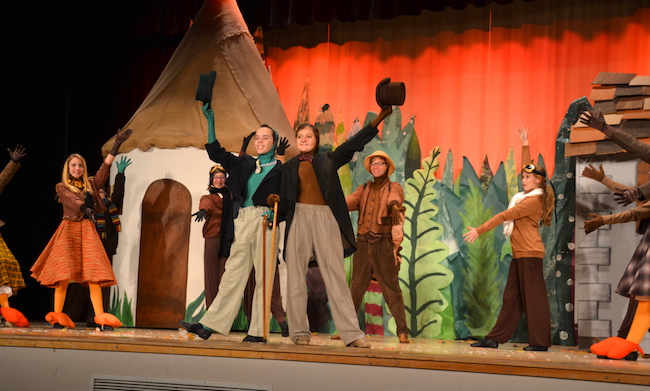 A Year with Frog and Toad tells the story of a friendship that endures throughout the seasons.