Albion marks Memorial Day with Main Street parade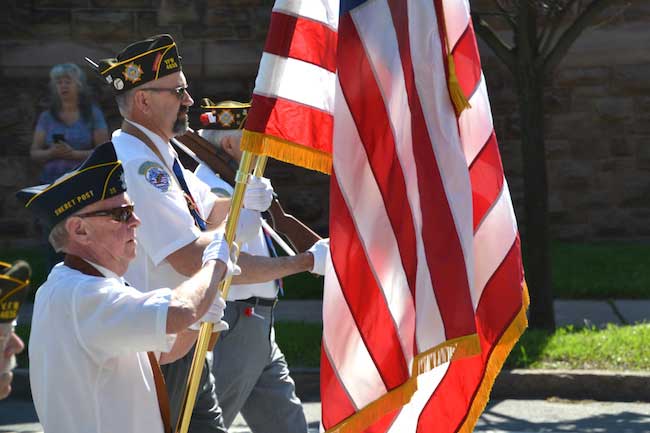 Photos by Tom Rivers
ALBION – Wally Skrypnik (left), commander of the American Legion in Albion, and Mark Roberts, commander of the VFW Post, carry flags in the honor guard to start the Memorial Day parade in Albion this morning.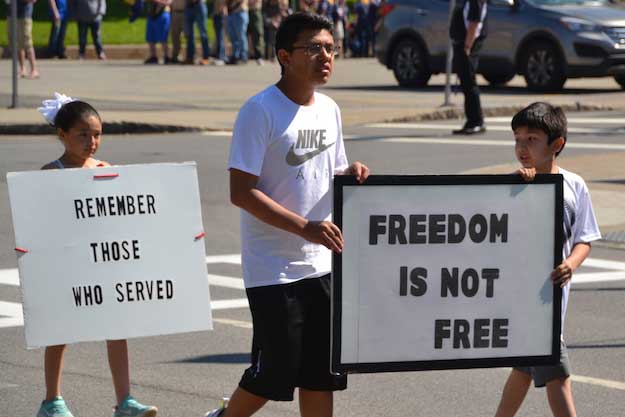 These youths in the Knights of Columbus carry signs reminding people about the sacrifices from soldiers.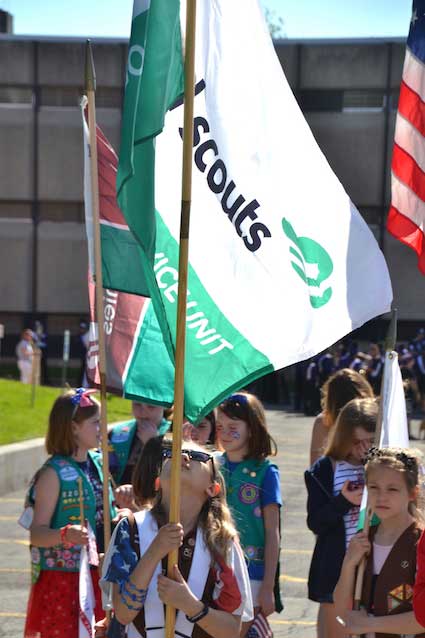 Anna Gillette, checks the Brownie flag, before the start of the parade.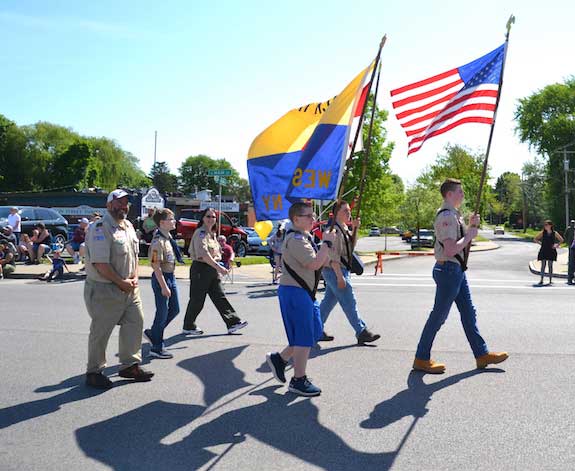 Dominic DiGiulio carries the American flag with Boy Scouts from West Barre.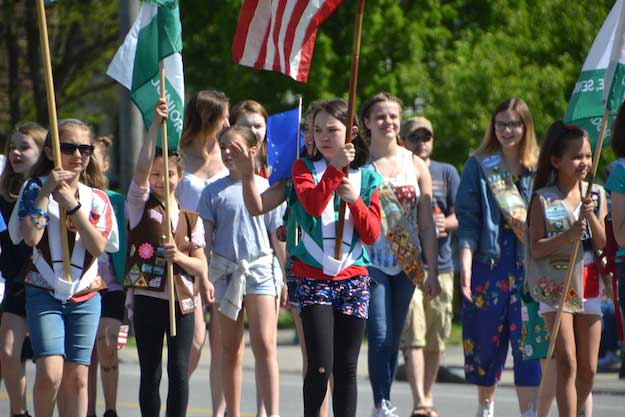 Girl Scouts in the Cobblestone Service Unit in Albion march in the parade down Main Street. The parade headed down East Avenue to the middle school.
Jan Cheverie carried the American Flag for the Albion Fire Department. She is followed by Fire Chief Harry Papponetti.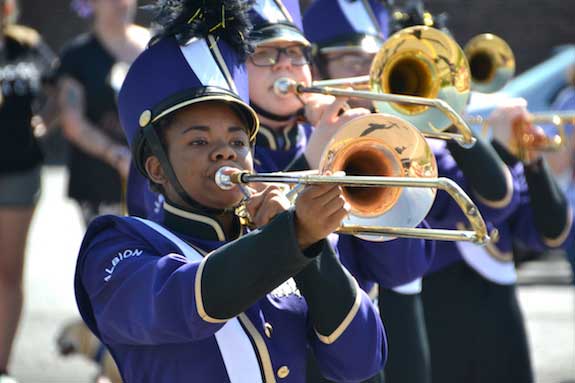 Saleya Williams plays the trombone with the Albion Marching Band.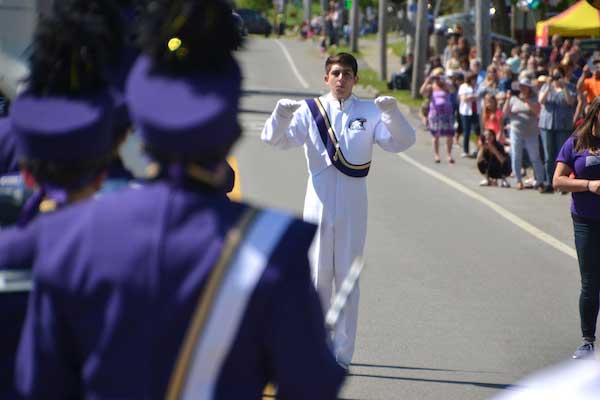 Nate Grammatico serves as one of the band's drum majors.
The Albion Marching Band performed this year's show, "Power of Flight."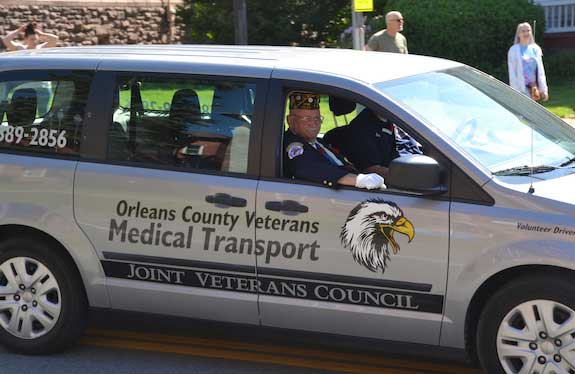 The Orleans County Joint Veterans Council promoted its medical transportation service, which offers rides to veterans for medical appointments.