Albion marching band plays national anthem at Red Wings game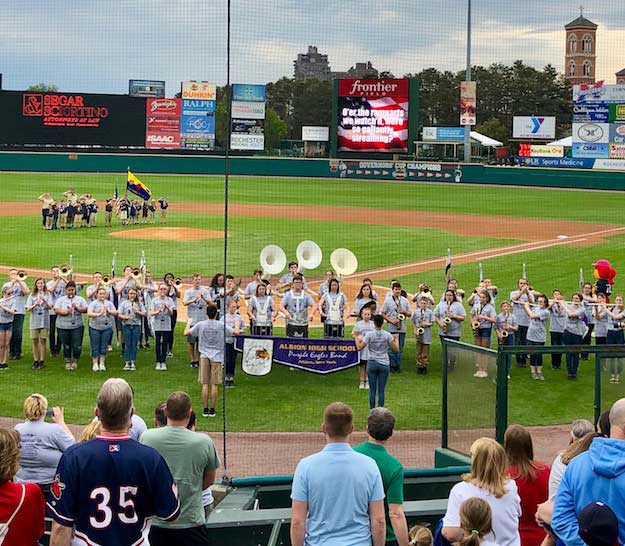 Photos courtesy of Sue Starkweather Miller
ROCHESTER – The Albion marching band played the national anthem before this evening's game at Frontier Field in Rochester between the Pawtucket Red Sox and the Rochester Red Wings.
The Red Wings wore the uniforms of the Rochester Hustlers for the game. The Hustlers were Rochester's professional baseball team from 1909 to 1918. They became the Red Wings in 1929.
Tonight's game was suspended due to rain with Rochester ahead in the second inning, 6 to 1. The game will be made up on Sunday as a doubleheader starting at 5:05 p.m.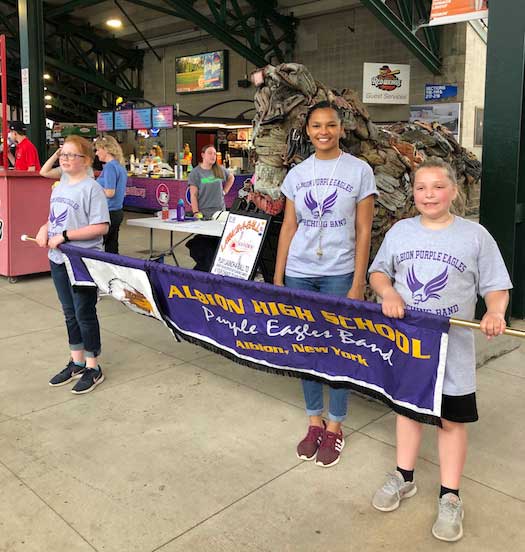 Arella Ives, center, is one the marching band's drum majors. She is pictured with the banner carriers, Olivia Andrews, left, and Phoebe Allen. Behind them is a horse statue made of baseball gloves.