Albion man in Ukraine and sees destruction, humanitarian crisis
Evan Gelion in war-torn country to provide humanitarian aid
An Albion resident, Evan Gelion, has been a part of a humanitarian aid mission to the Ukraine and Ukrainian refugees in Poland since March 16.
Gelion, 30, is sharing some of his photos with Orleans Hub readers. He is embedded with a group of high-risk aid workers. He has joined them on several operations in Lviv in western Ukraine and a village near Kharkiv that had been retaken by Ukrainian forces after being under Russian control two days ago.
"I've also been documenting the struggles of refugees moving around and out of Ukraine," Gelion wrote in an email. "I ran into a 15-year-old boy who has been sent to Poland by his mother who refused to leave her immobile husband in Kharkiv. He was denied entry into Poland because of his age and is now trying to find a place to live in Lviv, completely alone."
Despite the missile attacks and destruction, Gelion said many Ukrainians are staying put.
"It's surprising how many people refuse to evacuate, even in areas that are under direct attack," he said. "I was in a village a few days ago to deliver supplies, and the next town over was being shelled the entire time we were there. Literally just a few kilometers away. Despite that, we were only able to convince three people to leave, out of the entire town. I'm afraid that they'll stay there until they die.
"The men have all gone to fight, so the vast majority of the people left in these towns are women, children, and elderly. I can only speculate as to why they refuse to leave, but no matter the reason, it's heartbreaking."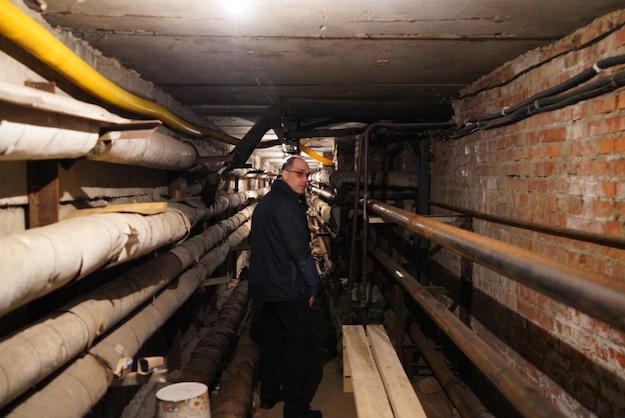 Gelion took this photo in Lviv when it was attacked with missiles and explosions, sending him to seek safety underground.
"I took the night train to Kyiv and it was completely blacked out in order to make it harder to target by the Russians," he said. "I was allowed access into the main supply hub in Lviv as a 'member of press,' though I'm not accredited, and I was able to see the inner workings and learn a little about the logistics of how aid works. I have interviewed some members of local militia groups in Kyiv."
Gelion said so far there is strong support for refugees.
"Tremendous amounts of food, clothing, medical, and other necessary supplies are coming in daily, and its distribution is extremely well-organized," he said.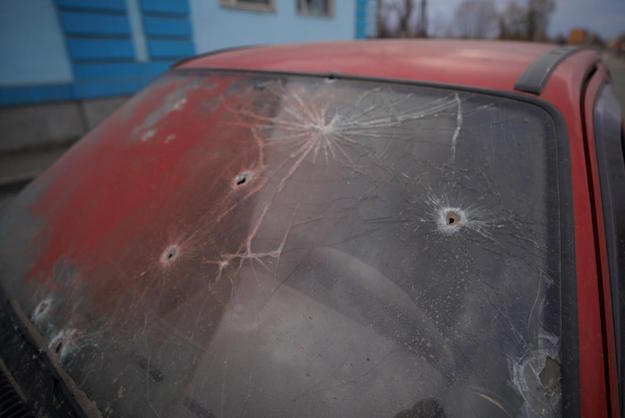 He is shocked by the destruction in the villages and cities, and how Russian forces have little regard for civil casualties.
"They will shell an entire town for days just to rid it of a small local militia force," Gelion said. "This was the case in the town I visited yesterday. (I am not allowed to mention names of places, unfortunately.) They are also actively suppressing evacuations, since they can use the general population in areas that they control as hostages."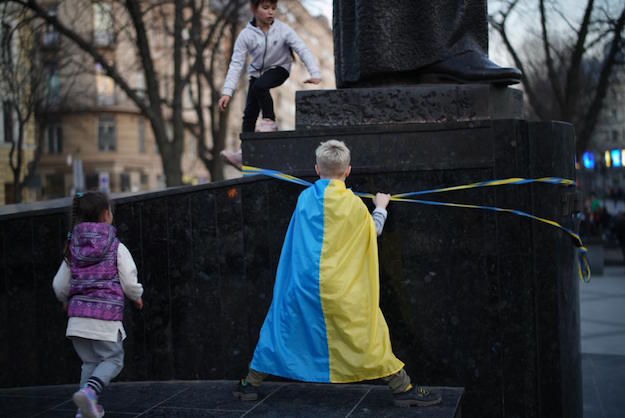 Gelion also sees a determined country pushing back an oppressor.
"I was surprised by how steadfast the Ukrainian population is," he said. "The group I'm with loses men regularly, yet they continue their operations without a second thought. It's incredible."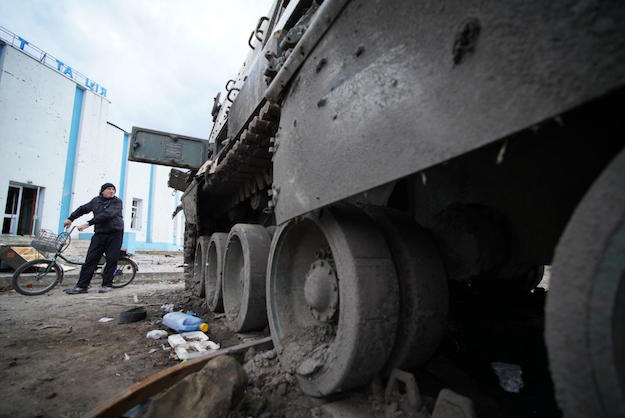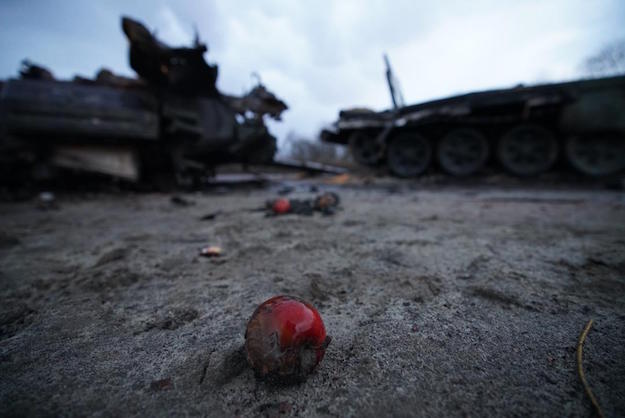 Evan Gelion sees widespread destruction in Ukraine, and many residents determined to stay to defend their country and not leave loved ones behind.