Albion man earns PhD from RIT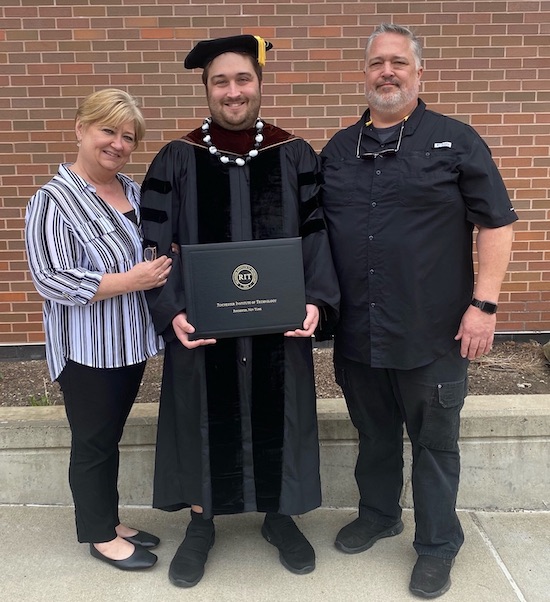 Photo courtesy of Grimble family
ROCHESTER – William Grimble of Albion is shown with his parents, Melinda and Allen, after William received his PhD on Friday in imaging science from the Rochester Institute of Technology.
William graduated from Albion in 2013 and then went to the University of Rochester, majoring in physics and astronomy with a mathematics minor. He graduated from the U of R in 2017, and then started at RIT.
He is planning to apply for postdoctoral programs over the summer while he finishes his dissertation and prepares to defend it before summer is over.