Albion man among big crowd at March for Life in DC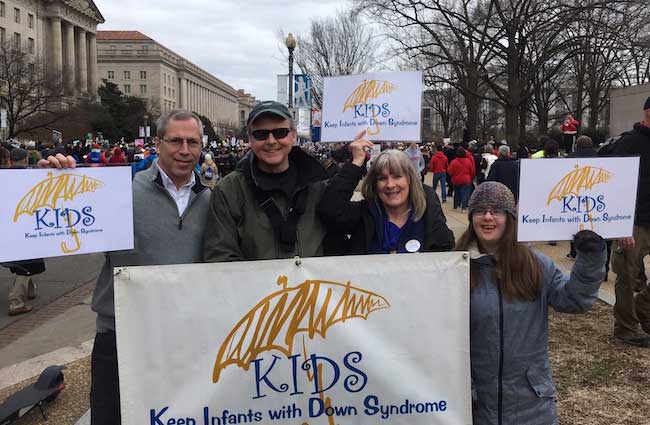 Photo courtesy of Tim Archer
ALBION – Tim Archer (left), an Albion Middle School teacher, was in Washington, D.C. today for the March for Life. Archer meets up each year at the march with a group of families with loved ones who have Down Syndrome.
He is shown with Steve and Eileen Haupt with their 21-year-old daughter, Sadie. They run the nationwide group KIDS – Keep Infants with Down Syndrome. Archer has a nephew with Down Syndrome.
Today was the 47thannual March for Life, and for the first time included a speech from the U.S. President. Donald Trump addressed the group.
The March for Life was organized in response to the 1973 Roe v. Wade decision that legalized abortion nationwide.