Albion Lions recognize members on milestone anniversaries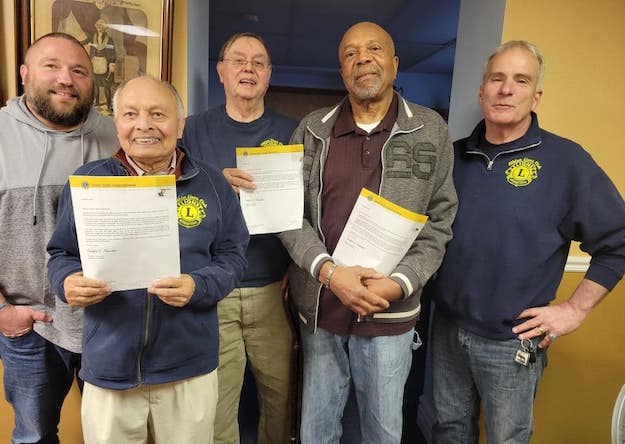 Provided photo
ALBION – The Albion Lions Club on Tuesday evening recognized three members for milestone anniversaries with the club.
Pictured from left include President Dan Conrad, Kash Sahukar (45 years as a Lion), Bill Robinson (20 years as a Lion), Henry Smith (10 years as a Lion) and Vice President Ron Albertson.
The club is gearing up for its annual Mother's Day Rose Sale on May 6-7.