Albion Lions recognize 3 long-time members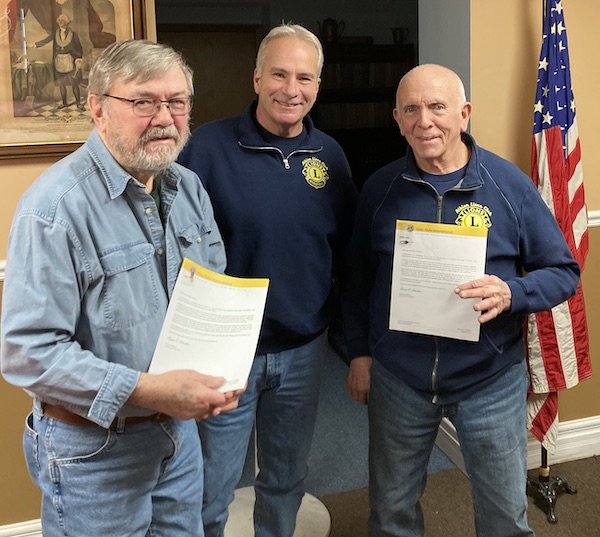 Provided photo
ALBION – Ron Albertson (center), president of the Albion Lions Club, this evening presented awards to two long-time members, Dennis Smith (left) and Lloyd Wright. Smith has been an active member for 35 years and Wright for 25 years.
The Lions Club also will recognize the Rev. Wilfred Moss for 30 years of service to the club.
Albertson said all three of the long-time members remain active with the Lions, all three "are great community people."
Wright is the treasurer. He also hauls the trailer carrying the club's signs, grills and tables.
Smith organizes and oversees the annual geranium sale.
Moss leads the group in prayer at most of their meetings, which are held at the Masonic Lodge on Platt Street.
"He is a wonderful human being," Albertson said about Moss. "He is very revered among the Lions."