Albion Lions give $10K to hurricane relief efforts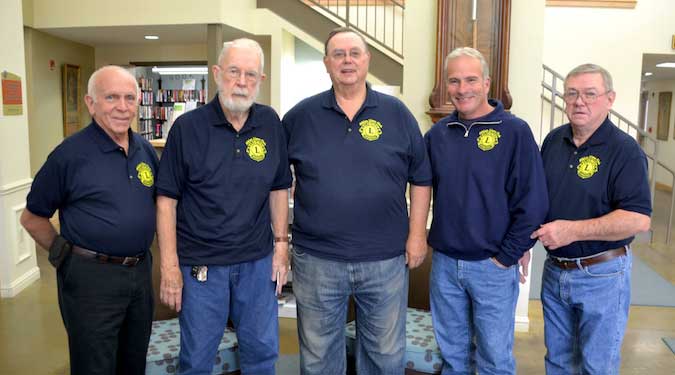 Photo by Tom Rivers
The Albion Lions Club has donated $10,000 to the hurricane relief effort. That money is being matched by the AARP Foundation.
Some of the Lions Club members are pictured today, including, from left: Lloyd Wright, Bob Galbraith, Bill Robinson, President Ron Albertson and Dennis Smith.
"Our goal is to help people out," Robinson said. "With this money we're able to show some support."
Powerful and destructive hurricanes this year have devastated communities from Texas to Florida and across the Caribbean. In response to these storms, AARP and AARP Foundation launched two hurricane relief campaigns.
"We don't have water and winds like that in this part of the country," Dennis Smith said. "We're very lucky."
Albertson urged the local community to support the relief effort and also to be part of a service organization. The Lions meet the second and fourth Tuesday evening each month at the Masonic Lodge on Platt Street.