Albion Lions Club welcomes new members, new president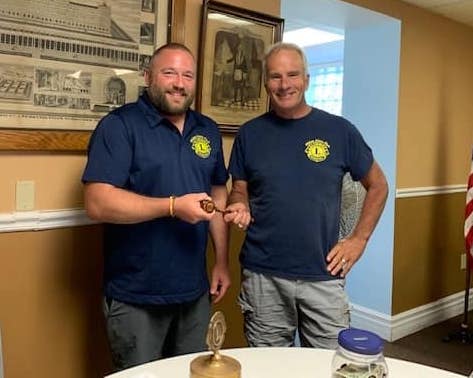 Provided photos
ALBION – The Albion Lions Club celebrated a successful year of community service on Tuesday evening. Dan Conrad, left, passes the gavel of the club's leadership to new President Ron Albertson.
Conrad will now work with seven local Lions Club in the region to establish or grow Leo clubs in local high schools.
"Being a Lions Club member is more than just a meeting or an event," Conrad said. "This club is a family and is always there to work with each other and is there for the community."
Other officers of the Albion Lions include Jake Stinson as vice president, Mary Janet Sahukar as secretary and Lloyd Wright as treasurer.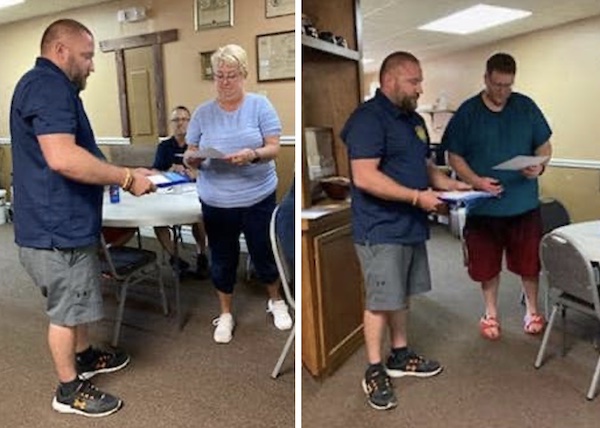 Conrad welcomed two new members into the Albion club. June Persia is shown in photo at left and Keith Adams is at right.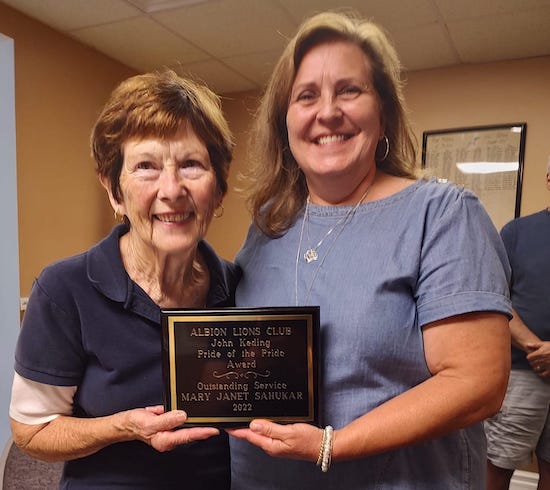 Christine Buongiorne, right, presents Mary Janet Sahukar with the "John Keding Pride of the Pride Award" in honor of Buongiorne's father. Keding was a Lions Club member for more than 50 years and a longtime local auto repair shop owner. He passed away at age 85 on Jan. 18, 2021.
Sahukar was praised for her many years of service to the local Lions Club.
"Mary Janet is always there to lend a hand, give advice, mentor new members and always has that great smile on her face," Conrad said. "The award was voted on within the club and she won anonymously. She always gives it her all not only at meetings but at events also. She is what being a Lion is all about."