Albion Lions Club serves up lunch for local police officers, deputies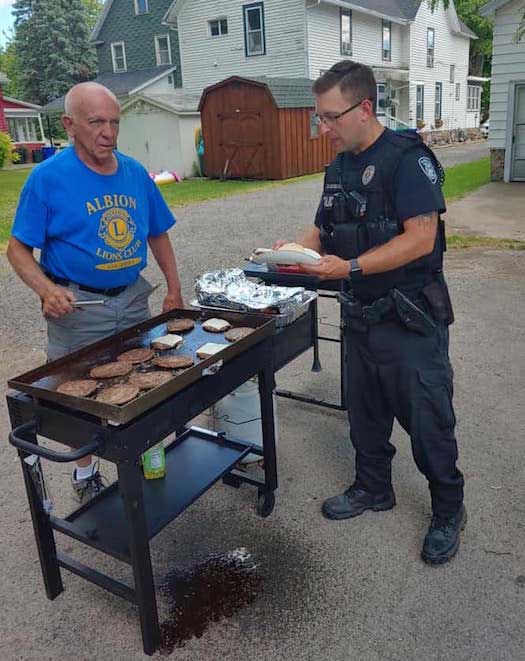 Provided photos
ALBION – The Albion Lions Club on Friday cooked hamburgers and served lunch to local police officers and deputies.
Lions Club member Lloyd Wright is shown at the grill with Albion police officer Chris Glogowski.
The Lions Club wanted to thank the local law enforcement officers for their work in the community.
About a dozen officers stopped by for lunch, which was prepared in Kelly Conrad's backyard. His son Dan Conrad is a member of the Lions Club.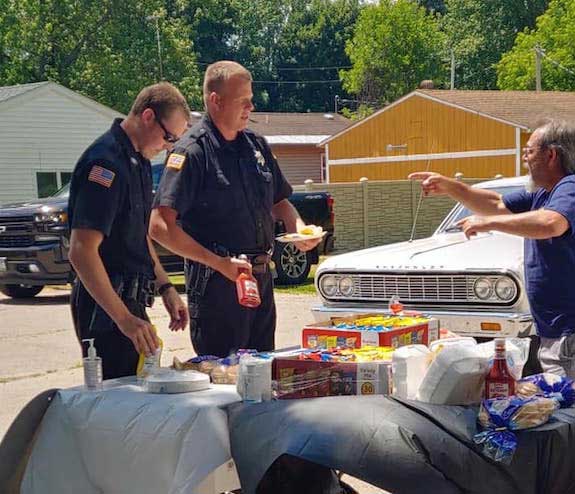 Lions Club member Mark Johnson greets Orleans County Sheriff's deputies Brian Marsceill, left, and Jason Barnum.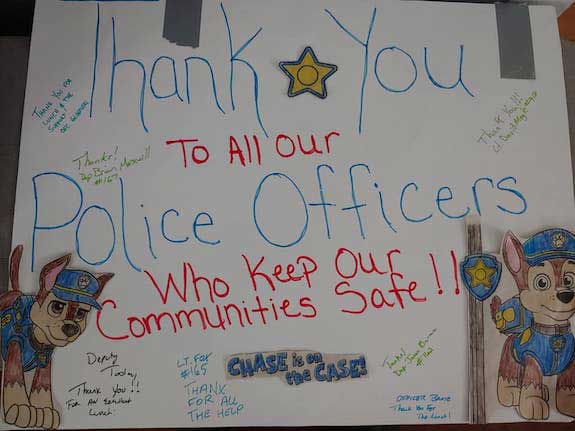 The officers and deputies signed a poster from the Lions Club.