Albion Lions Club has geraniums in annual spring sale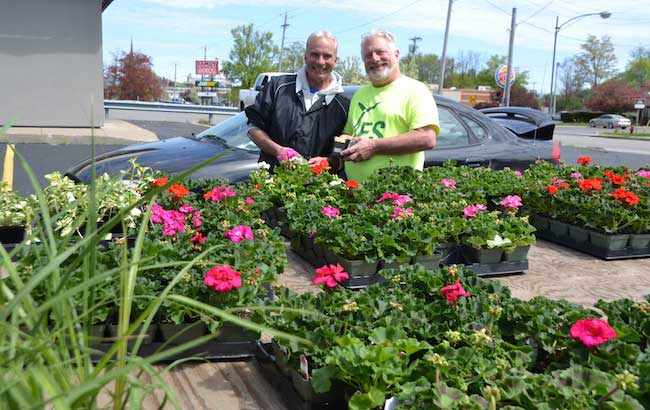 Photos by Tom Rivers
ALBION – The Albion Lions Club has been selling geraniums at the corner of routes 98 and 31 since Thursday. The flowers are available until they are sold out.
Ron Albertson, left, is president of the Lions Club. He sold several geraniums this morning to Larry Albanese.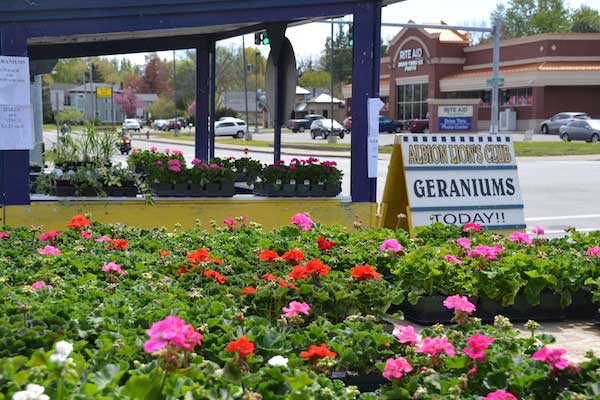 Albertson said the flowers were popular today, especially with the sun shining and the temperatures rising.