Albion library welcomes kids for Halloween fun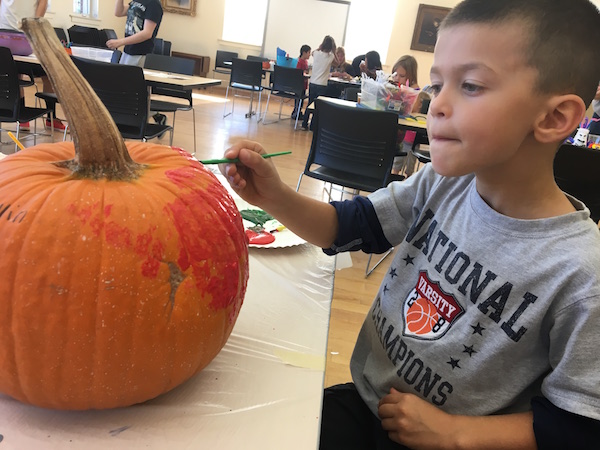 ALBION – Gavin Hughes, 5, of Medina paints a pumpkin at Hoag Library today as part of "Halloween Fun Day" at the library. Children were welcome to paint pumpkins, color Halloween masks and drink apple cider.
Gavin and his family stopped in Albion to see the new children's playground at the elementary school, and then had fun at the library.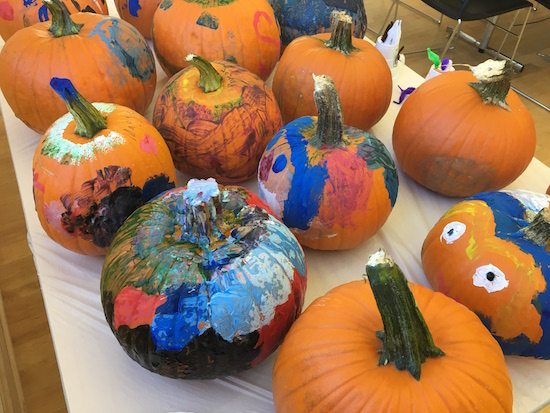 About 50 children painted pumpkins, which were donated by Panek's Pumpkin Patch in Albion. Kirby Farms donated the apple cider.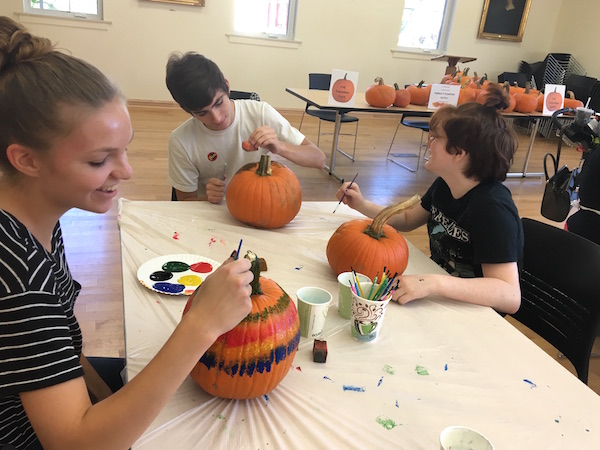 These teens helped out at the event and then painted some pumpkins. They include, from left: Kirsten Struble, John McGuire III and Meghan McDonnell.