Albion kicks off concert series by canal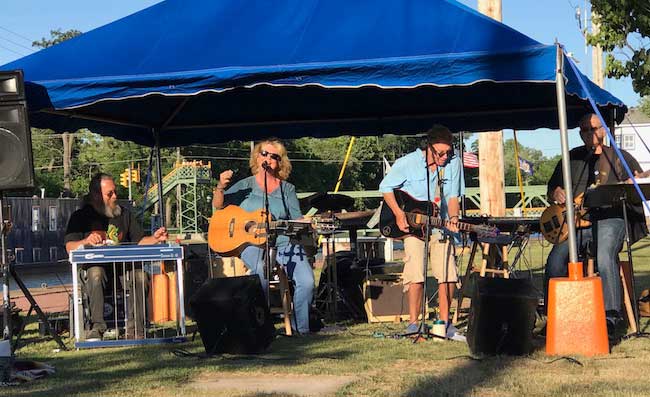 Photos courtesy of Kim Pritt
ALBION – The Ghost Riders performed Thursday evening to start Albion's Concerts on the Canal. Bands will perform every Thursday from 6 to 8 p.m. at gazebo behind the Albion Fire Department on Platt Street.
New this year the Albion Canalside Cruise night will be held during the concerts.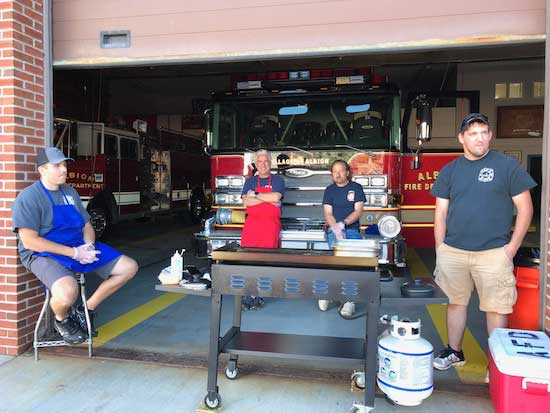 The Albion Fire Dept. will be selling food and beverages at each of the concerts. This photo shows from left: Jim Peruzzini, Al Cheverie, Fred Piano and Matt Francis.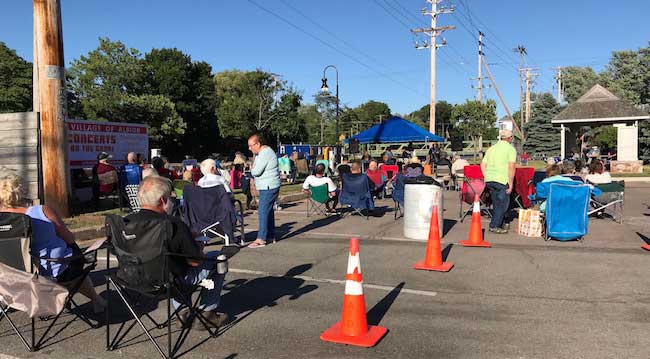 The concert series is sponsored by the Village of Albion and the Rhode Island Foundation with support from the Decentralization Program, a regrant program of the New York State Council on the Arts with the support of Gov. Andrew Cuomo and the New York State Legislature and administered by the Genesee Orleans Regionals Arts Council.
The lineup for the rest of the series includes:
• June 21: Jonesie & the Cruisers (Classic Rock)
• June 28: The Lonely Ones (Folk/Americana)
• July 5: Who Dats (Classic Dance Rock)
• July 12: Blind Leading the Blind (Contemporary Rock)
• July 19: The Dave Viterna Group (Classic Rock, Oldies, Blues)
• July 26: Triple Play Bank (Classic Rock)
• August 2: Creek Bend (Bluegrass)