Albion is happy to celebrate Santa in June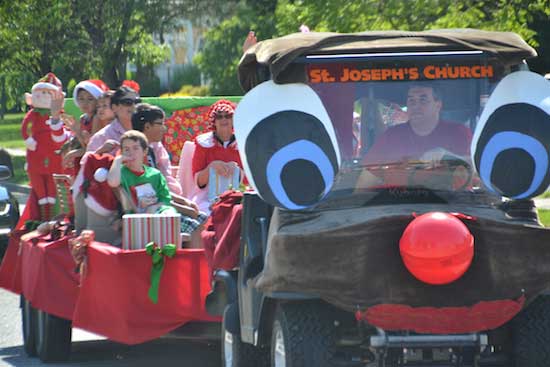 Photos by Tom Rivers
ALBION – It may be a hot, sunny day in June, but Albion was happy to embrace a Santa Claus and Christmas theme today during the Strawberry Festival. The top photo shows the display by Holy Family Parish, a whimsical Rudolph with kids dressed as elves. It set the tone for a fun parade this morning.
The 31st annual festival chose to have a Santa Claus and Charles W. Howard theme in honor of the Albion man who started a school for Santa Claus. Howard ran the school from 1937 until his death in 1966. The school continues today in his name at Midland, Michigan.
The Albion Betterment Committee is working to raise funds for a memorial for Charles Howard in downtown Albion. The Betterment Committee is hoping to have a bronze statue erected for "The Dean of Santas."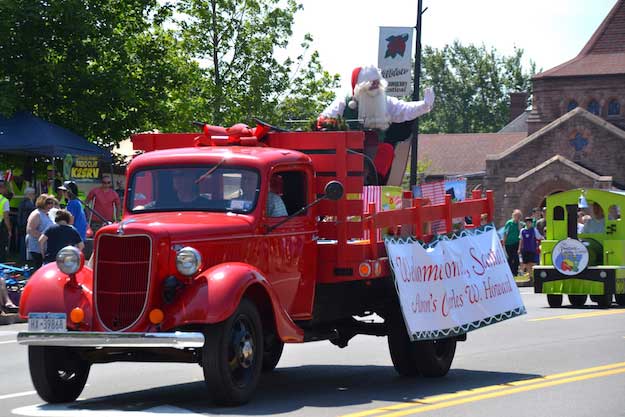 The Betterment Committee gives Santa a ride in sleigh on a 1937 Ford truck owned and driven by Dan Parker. The Santa on the sleigh is a graduate of the Charles W. Howard Santa Claus School.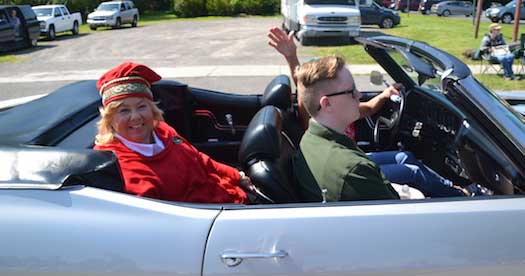 Charles Howard's granddaughter, Jane Holland, served as parade marshal of the parade. Holland is an interior designer. She credits her grandfather for instilling creativity, a work ethic and love of community in his family.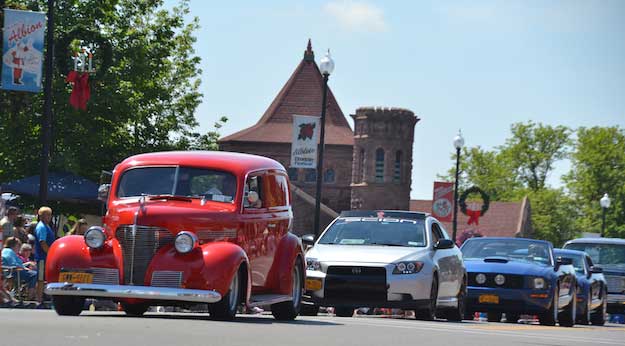 These classic cars head up Main Street, which was decorated with Albion's Christmas banners for the two-day festival.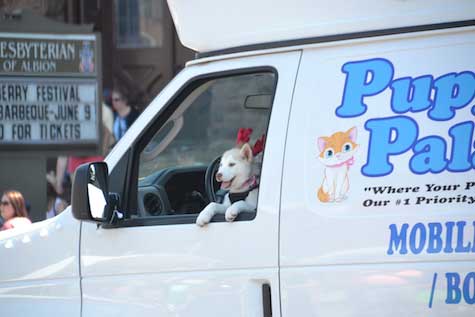 Puppy Palace owner Anita Platt drives this vehicle with a dog wearing antlers in the parade.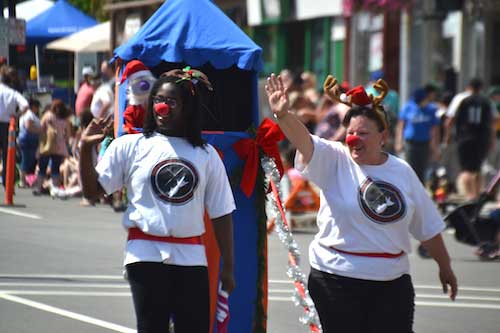 The Master's Hands Puppeteers, a Christian ministry in Lyndonville, wore antlers and red Rudolph noses.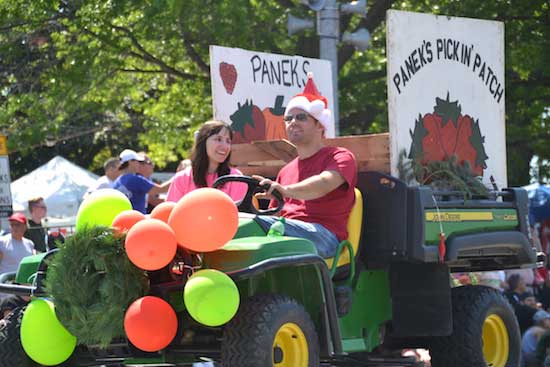 Matt and Jessica Panek spread some cheer for Panek's Pickin' Patch in Albion.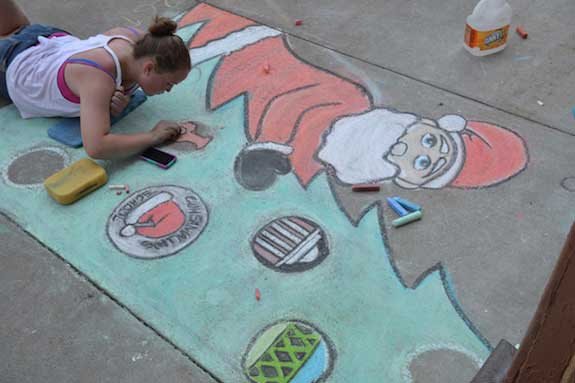 Emma McQuillan works on her Santa-themed chalk art.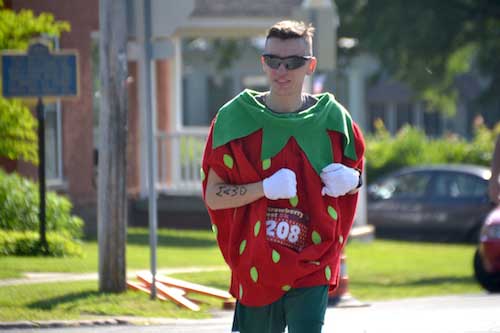 Evan Steier appeared as "The Strawberry" in this morning's 5K/8K race that included about 200 runners. Each year, someone dresses as a strawberry with prizes going to the runners who can beat the costumed competitor.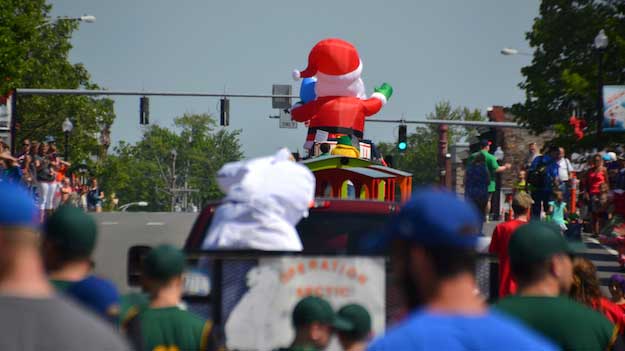 The inflatable Santa for Ace Hardware heads up Main Street during the parade.