Albion Interact students spend day with Foodlink in Rochester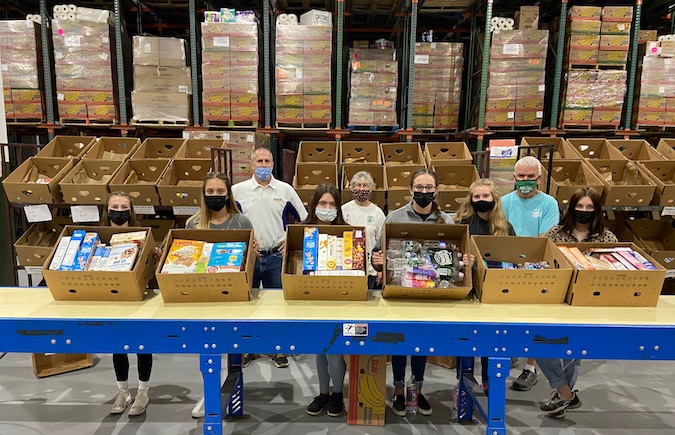 Photo and information courtesy of Albion Central School
ROCHESTER – Members of the Interact Club at Albion spent Wednesday giving back at Foodlink in Rochester. The students were busy sorting and stacking donated food for future distribution.
Club advisor Mr. Archer was joined by students Sarah Mathes, Allison Mathes, Samantha Basinait, Lilian Mathes, Julia Fuller and Gina Sidari.
The group prepared numerous pallets of food items over a four-hour period. The food will be handed out to needy families in the Western New York area, including in Orleans County through Community Action.
Foodlink is a nonprofit organization dedicated to ending hunger. With a ten-county service area, volunteers are crucial to the success of the food bank. As one Foodlink supervisor told Mr. Archer, "These Albion kids are some of the best workers we've had. Please come back!"
Learn more about Foodlink at foodlinkny.org.