Albion Interact students attend leadership conference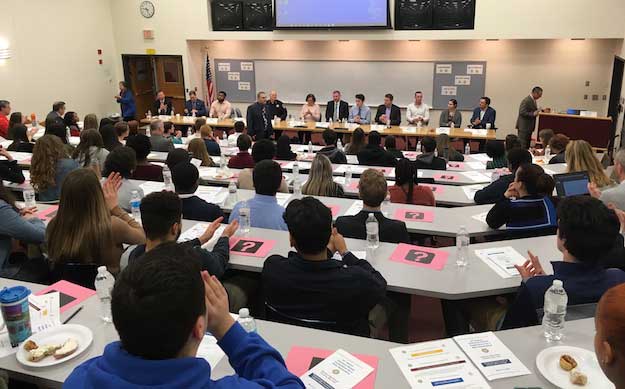 Photos courtesy of Tim Archer
ALBION – Students in Albion Rotary Interact attended a leadership conference last Thursday at Clarence High School with about 100 other students in Western New York.
Area civic and community leaders provided a panel discussion around the student-led conversation. Topics included mental health, social media, politics, racism and college preparation.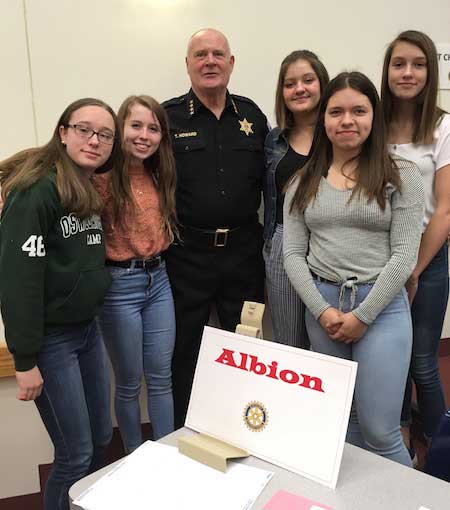 Albion Rotary Interact students are pictured with Erie County Sheriff Tim Howard, one of the presenters at the conference. From left include Samantha Basinait, Alanna Holman, Erie County Sheriff Tim Howard, Emily Mergler, Ally Mathes and  Sarah Mathes.