Albion HS senior sets 2 state records for power lifting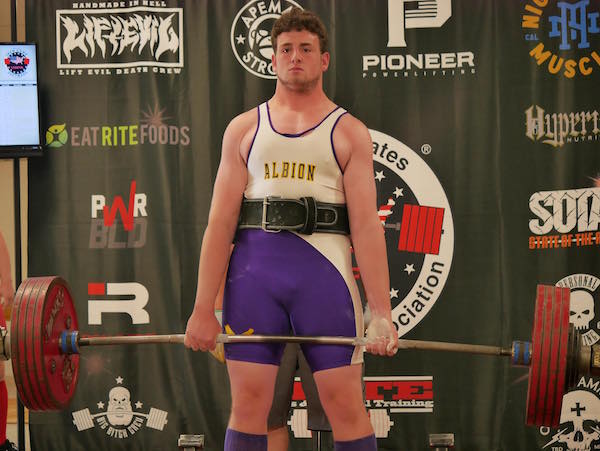 Photos courtesy of Stephanie DiGiulio
ALBION – Dominic DiGiulio set two state records today in a powerlifting competition in Niagara Falls through the US Powerlifting Association.
He set the state record for the deadlift at 534 lbs and a new standard for the bench press at 253 lbs for the 16/17-year-old age group in the 242-pound weight class.
Dominic, 17, in January set a new Albion school record in the dead lift with 605 pounds, breaking the mark of 585 pounds, set by his cousin Jonathan Trembley in 2013.
Dominic said he could have lifted more at the Niagara Falls competition, but didn't want to push it because he is in the middle of track season. He competes in the throwing events for the Purple Eagles.
Dominic has kept up his strength training, even for part of the pandemic when gyms were closed. During that time he picked up boulders in his backyard.
He plans to major this fall at Brockport State College to major in exercise science. He wants to get his master's degree and work as a strength and conditioning coach.