Albion hosts first canalside cruise in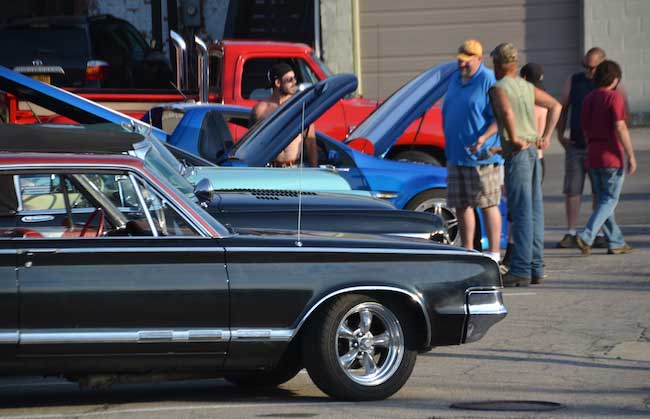 Photos by Tom Rivers
ALBION – There were about 30 classic cars for the kick off of Albion's new Canalside Cruise Night.
The event continues on Saturday evenings through Aug. 26, with the big cruise on July 22 when Main Street will be closed off for the cars.
Mayor Dean London said the event had a good start. He helped sell refreshments by the fire hall.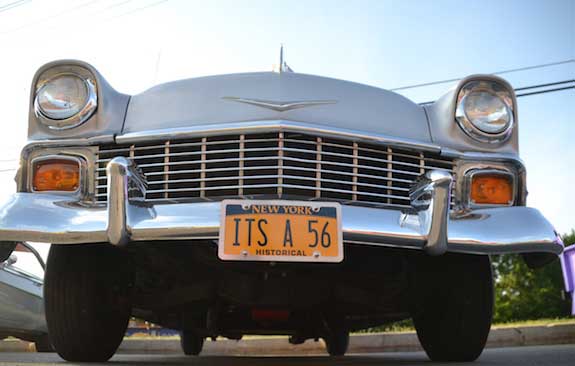 This 1956 Chevrolet was parked by the canal for the cruise.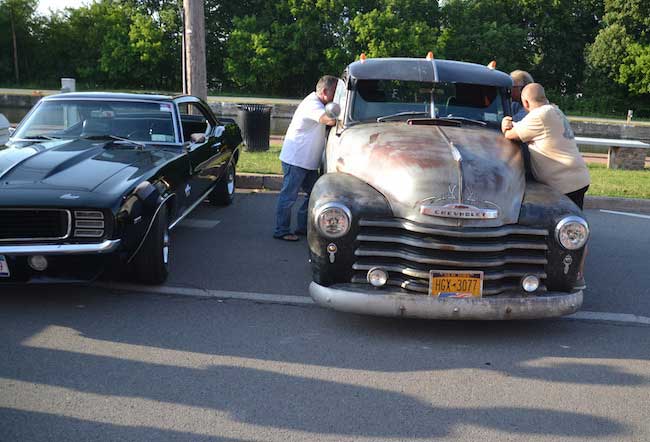 A 1952 Chevy 3100 attracted some attention at the cruise in. Danny Marek owns the vehicle. Marek, right in back, talks about the old truck with Dan DeCarlo, left, and Skip Stratton.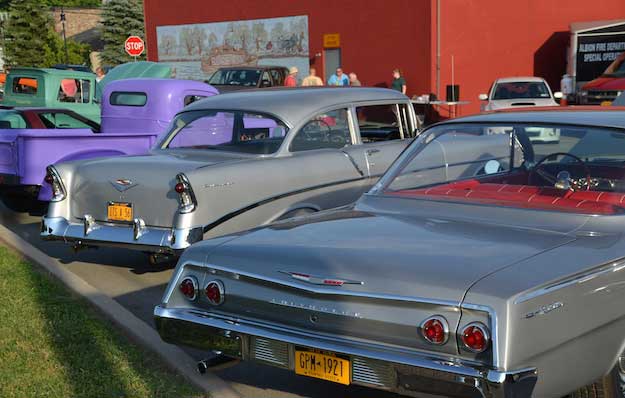 The cruise-in schedule includes:
June 17: late model cruisers
June 24: custom paint and hot rod night
July 8: jeep and truck night
July 15: bike night (motorcycles)
July 22: big cruise with Main Street shut down and several side streets, boaters also welcome
July 29: rain date
Aug. 5: classic cruisers
Aug. 12: tuner night
Aug. 19: boat night
Aug. 26: finale featuring convertibles