Albion hosts 25 Rochester students in cultural exchange
East High students visit local dairy farm, Mount Albion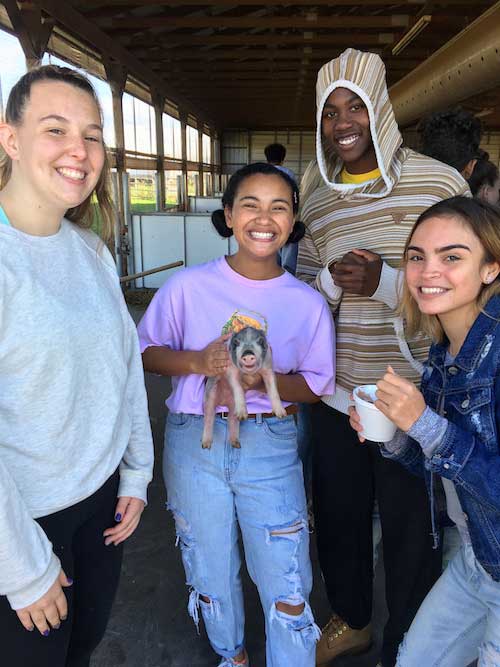 Provided photos
ALBION – These East High students from Rochester met some of the farm animals at Poverty Hill Farms in Albion on Wednesday. The Neal family gave students a tour of the dairy farm, which also has some pigs. The students were also offered ice cream.
The East High students visited Albion in a cultural exchange program that has been going on for the past decade through the Rotary Interact Club. A group of Albion students will spend a day later this school year at East High School.
The Rochester students also spent part of the day at Charles D'Amico High School in Albion and went to Mount Albion Cemetery, where they climbed the Civil War memorial tower.
Tim Archer, Interact Club advisor in Albion, said the cultural exchange days help the Rochester and Albion students learn from each other and get past stereotypes of life in rural and urban areas.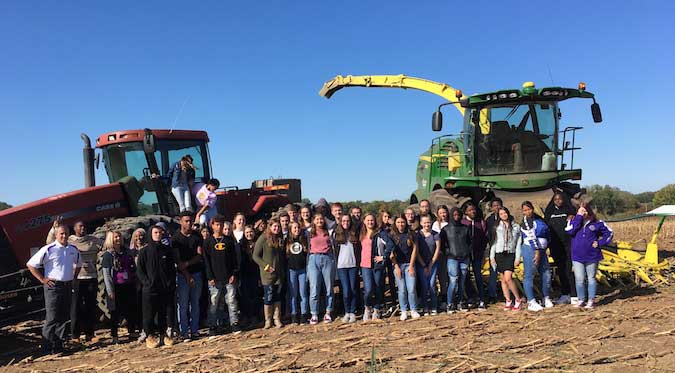 The East High and Albion students are pictured with some of the farm machinery at Poverty Hill Farms on West County House Road.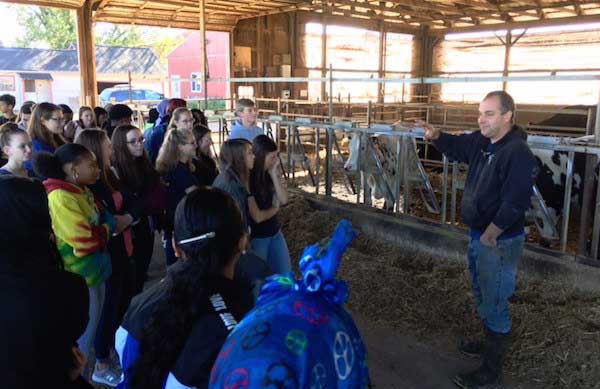 Jody Neal, one of the farm co-owners, leads the group through one of the barns for the cows.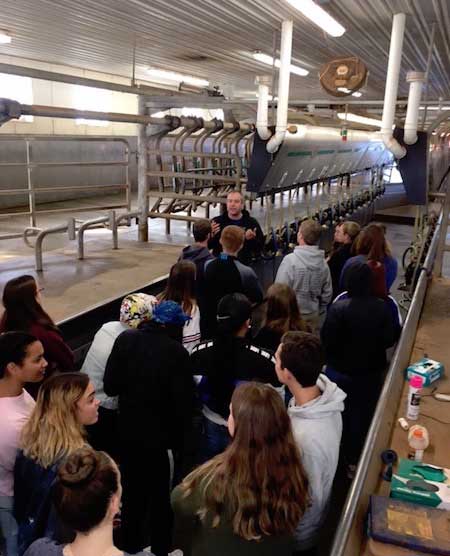 Jody Neal gives the students a tour of the milking parlor.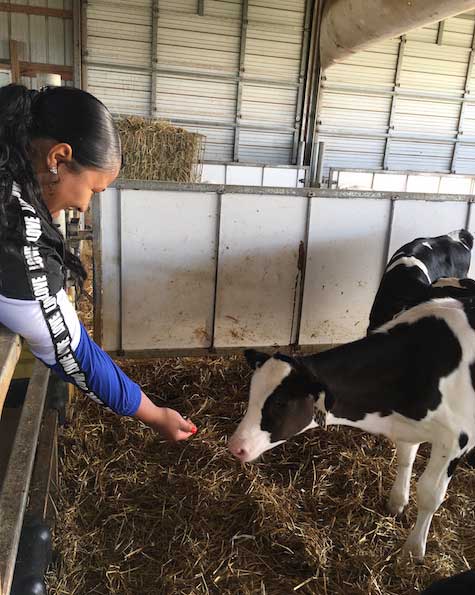 An East High student befriends one of the calves at the dairy farm.