Albion hosting wine-tasting in downtown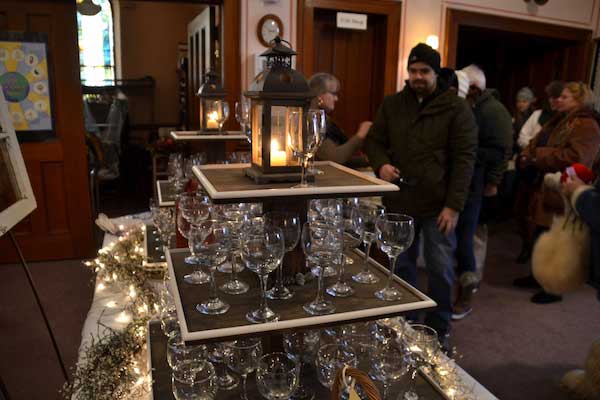 Photos by Tom Rivers
ALBION – Rex Harvey of Albion is lined up early for today's Sip & Stroll Through History, a wine tasting in Albion featuring about a dozen stops. Harvey attended the VIP reception at the Pullman Memorial Universalist Church.
The wine-tasting continues until 7 p.m., with tickets available at the door up until 6 p.m. The Pullman church is the first stop on the tour.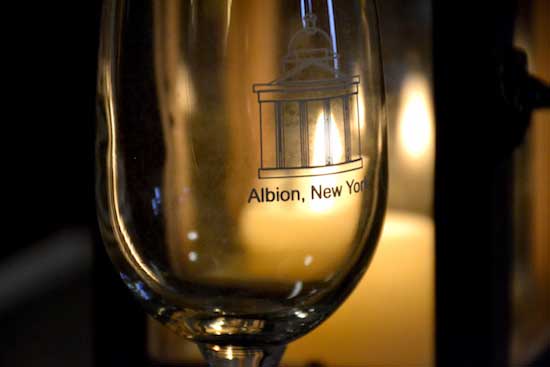 Each person on the tour gets a commemorative glass with an image of the Orleans County Courthouse.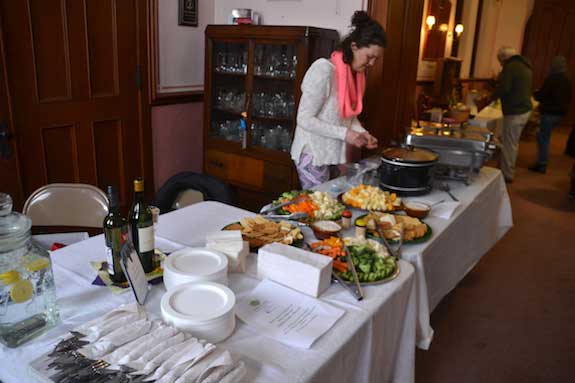 Nicole Bellnier of Breeze Inn Again at Point Breeze gets food ready for about 65 people who bought VIP tickets.