Albion home for 6 people damaged by fire on Clarendon Street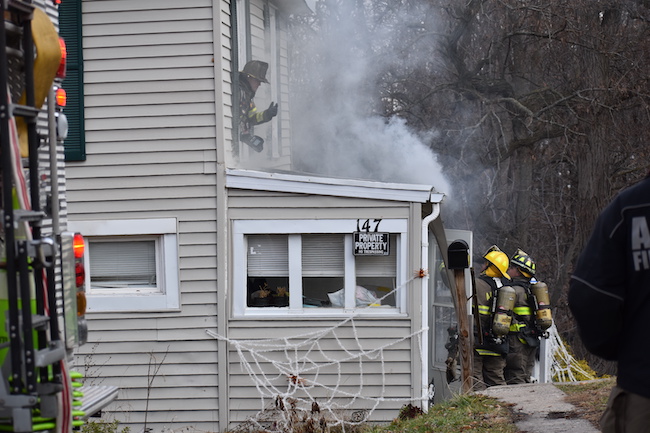 Photos by Tom Rivers
ALBION – Barre and Albion firefighters work to put out a fire at 147 Clarendon St. today at about noon.
Firefighters were dispatched to the scene at 11:39 a.m.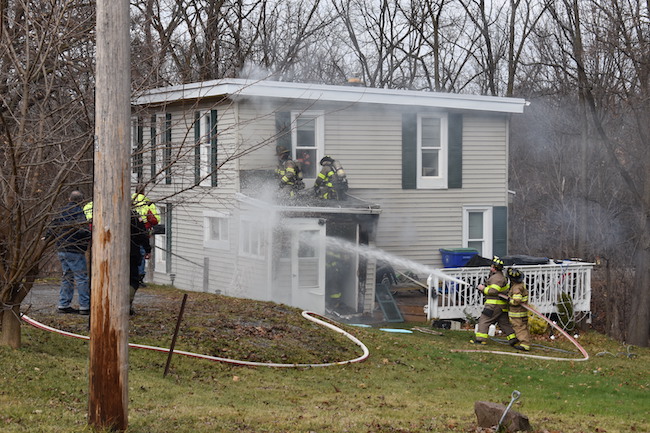 One of the residents called to report smoke was coming out of the side of the house.
The home is owned by Andrea Roman. She said six people live there as well as four cats. No one was injured in the fire and the cats are fine, although the cats are "freaked out" by the commotion, Roman's son said.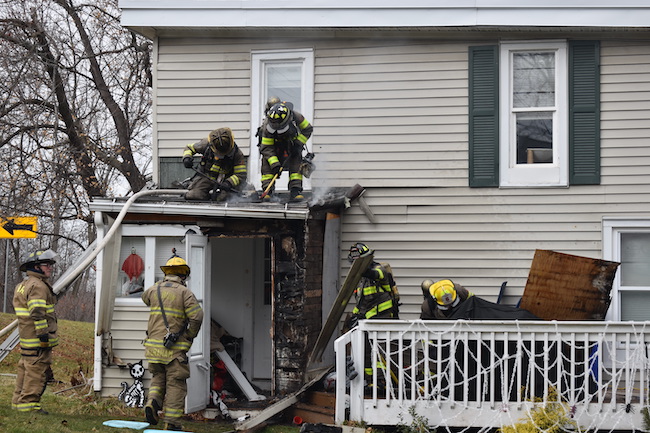 Firefighters suspect an electrical fire in the mud room caused the fire, but an official cause hasn't been determined yet. An Orleans County fire investigator is on the scene.