Albion highway department receives new loader with state grant covering $180K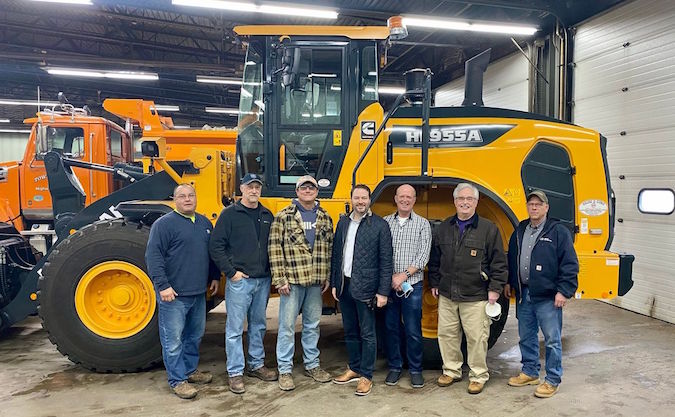 Provided photos
ALBION – The Town of Albion has a new loader and a state grant for $180,000 covered most of the cost for the $215,000 piece of equipment.
Pictured from left include Wayne Downs, Albion highway department employee; Michael Neidert, Albion highway superintendent; Joe Navarra, Albion highway department employee; State Sen. Rob Ortt; Town Supervisor Dick Remley; Terry Wilbert, Albion town councilman; and Scott Fisher, sale representative with George & Swede Sales & Services in Pavilion.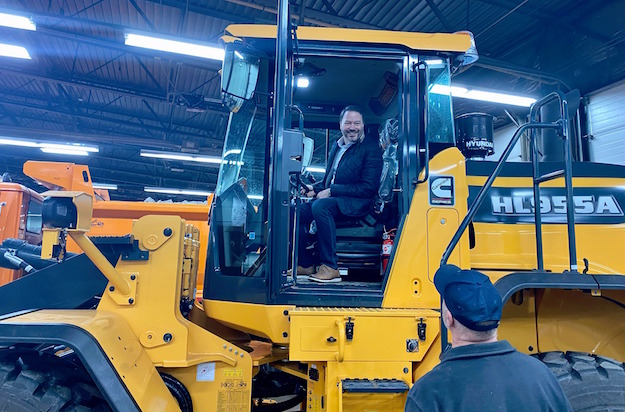 State Sen. Rob Ortt sits behind the wheel of the loader. Ortt secured a $180,000 State and Municipal Facilities (SAM) grant for the Hyundai wheel loader. It includes a general purpose bucket, clam bucket, forks, snow pusher and extendable boom all designed as quick attach attachments. It was purchased at George and Swede in Pavilion. After a trade the total cost was $187,600, Neidert said.