Albion High School welcomes senior citizens back for food and games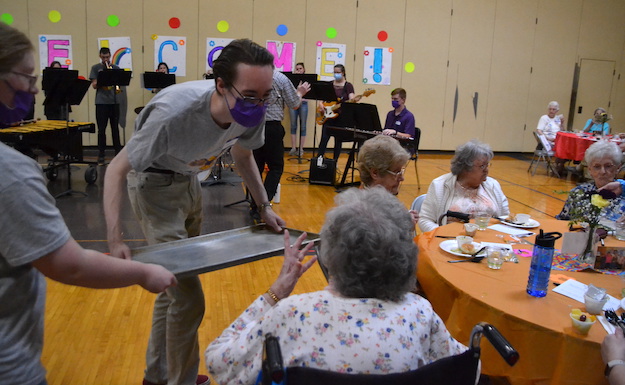 Photos by Tom Rivers
ALBION – Collin Capurso, a member of the Student Council at Albion High School, serves desserts to Albion senior citizens today after lunch in the school gym.
The Student Council brought back Senior Citizen Day today after the event was cancelled in 2020 and 2021 due to Covid-19 restrictions and concerns.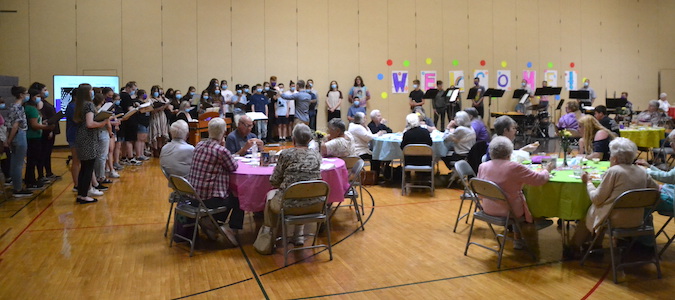 About 50 senior citizens and guests attended the event today, which included performances by the jazz band and high school chorus. There also was student art on display on the monitors.
Senior citizens also ate breakfast at the school, played Bingo, painted rocks and enjoyed other activities.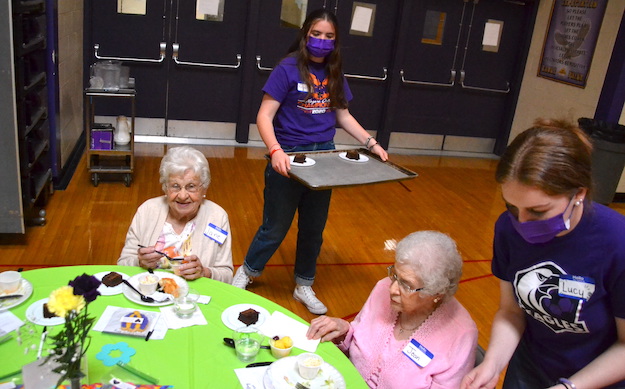 Student Council members Meganne Moore, back left, and Lucy Rivers serve brownies to the senior citizens, including Jane Sidari in back. The seniors were very sociable with the students. The Office for the Aging also assisted with the event today.
"We called and they were so excited to be back," said Sawyer Green, the Student Council advisor. "It's a great way for our kids to connect with the community."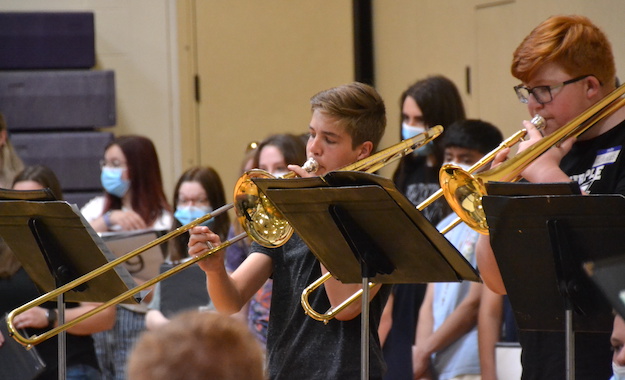 Leo Bolton, left, and Nick Andrews play the trombone with the Jazz Band.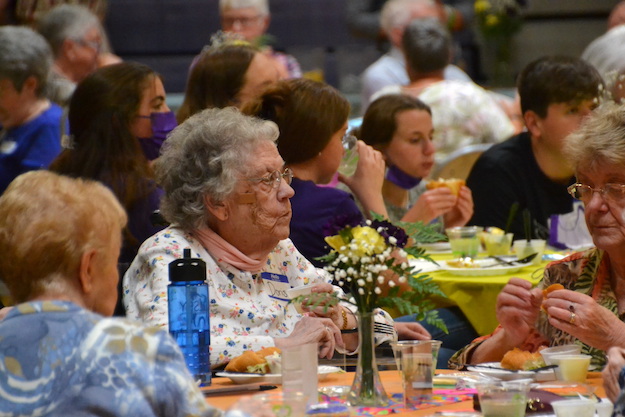 Doris Kelley enjoys dessert and the music during lunch. Donna Laubacher is at right. She served on the Board of Education for many years.