Albion has many fun activities today for annual Hometown Holidays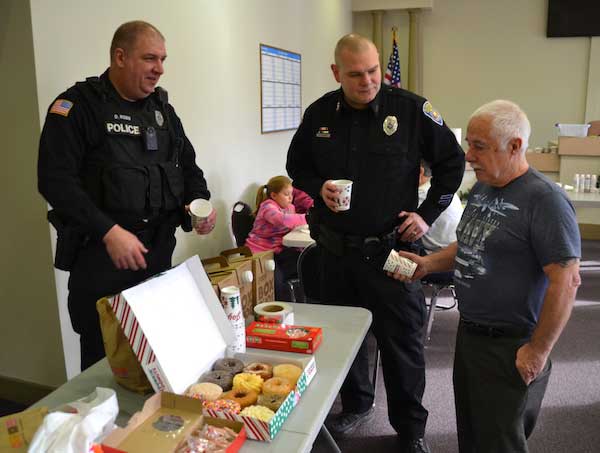 Photos by Tom Rivers
ALBION – There are many fun activities scheduled today in downtown Albion for the annual Hometown Holidays event organized by the Albion Merchants Association. New this year is "Coffee with a Cop" at the Village Office form 11 a.m. to 3 p.m. Albion police officers Daryl Robb, left, and Karol Hughes are shown chatting with Stan Farone, a village trustee. The Albion Dunkin Donuts donated the doughnuts and coffee for the event.
There are many activities on schedule until 4 p.m., with Santa stopping by the former Swan Library from 4:30 to 6 p.m.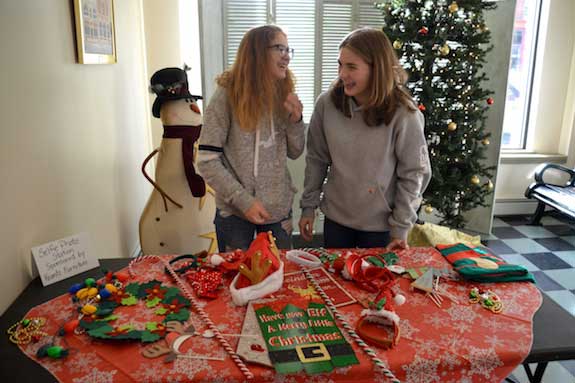 Arianna McGurn, left, and her friend Logon Conlon are running the selfie photo station at the Village Office. They are both in ninth grade.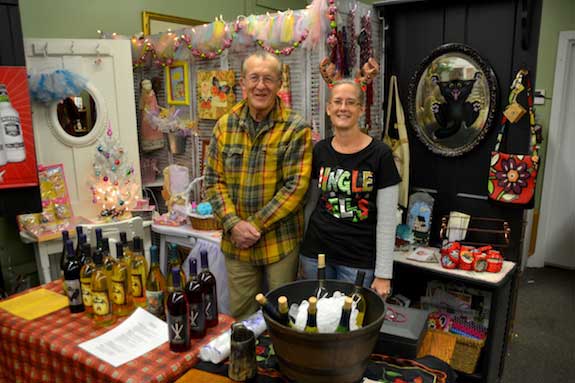 Lisa Stratton, owner of the Hazy Jade Gift Shop, is hosting a wine-tasting with Midgard Winery from Corfu. Michael Potoczak has several different wines available for tasting. Midgard will be back on March 3 for Albion's annual wine tasting event.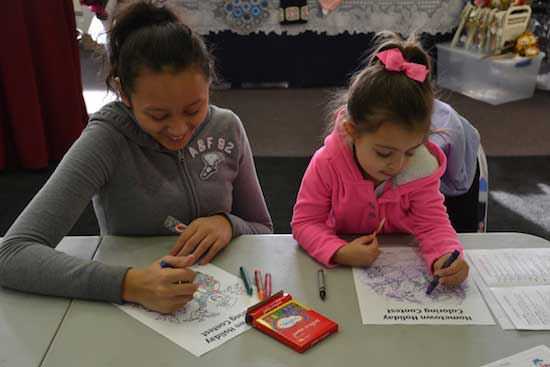 Ariana Mateo, 12, and her sister Eva Mateo color in a Christmas-themed design at one of the stations at the Village Office.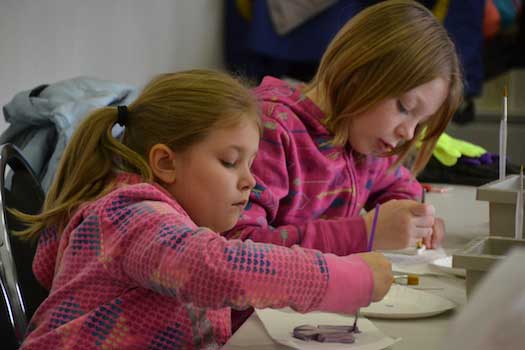 Brushstrokes in Medina brought ornaments for children to paint. Kiri Keller, left, and Becca Lusk work on painting ornaments.