Albion hardware store has many mementoes from the old days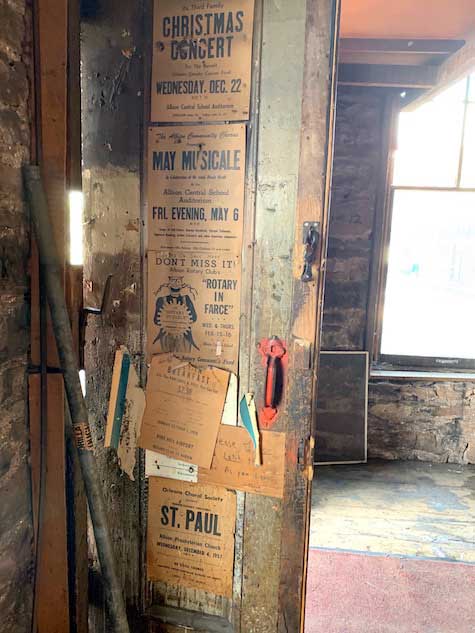 Photos by Tom Rivers
ALBION – The True Value Family Hardware store in downtown Albion has many posters nailed to the side delivery door. Those posters highlight concerts and other performances in the community during the 1950s.
Fred Miller, owner of the store the past 33 years, has kept the posters up. They have become a little tattered over the years from the being pelted with wind and snow when Miller needs to open the door.
He never considered removing them. He likes the old posters and other metal signs and mementoes from generations ago.
Miller is closing the hardware store. He expects it will be open about two more weeks.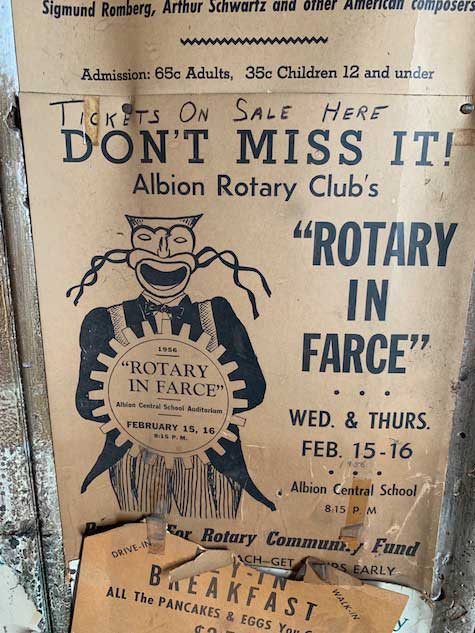 This poster advertises a musical "Rotary in Farce" by the Albion Rotary Club on Feb. 15-16, 1956. The Rotary Club used to do musicals as a fundraiser for the Rotary Community Fund.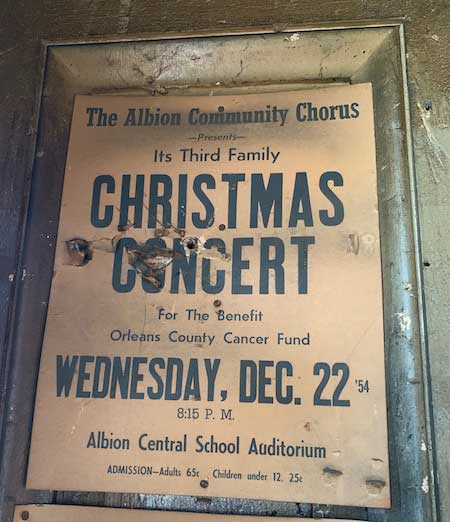 This poster advertises a Christmas concert by the Albion Community Chorus on Dec. 22, 1954. The concert benefitted the Orleans County Cancer Fund.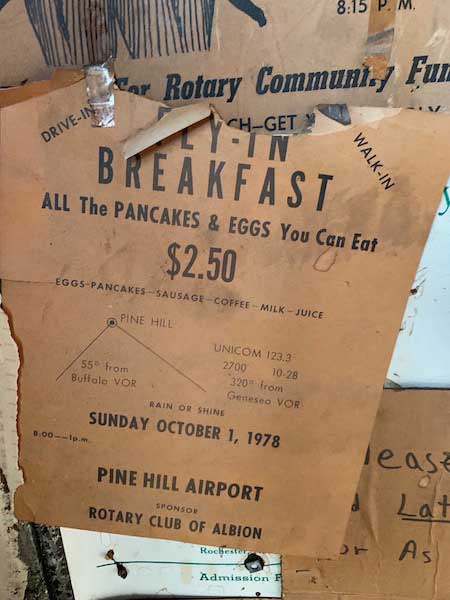 This poster advertises the Fly-In Breakfast at Pine Hill Airport. The breakfast was $2.50 on Oct. 1, 1978. That event still continues and has been going on for more than 50 years.