Albion grads get big sendoff at commencement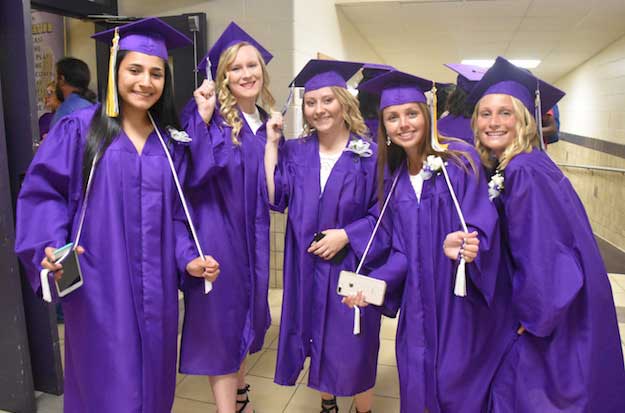 Photos courtesy of Brenda Benjovsky
ALBION – These members of the Class of 2018 include, from left, Gricelda Maldonado, Rylie Lear, Amaya Beach, Elisabeth Baker and Erin Doty. They were among 133 Albion students to graduate on Friday.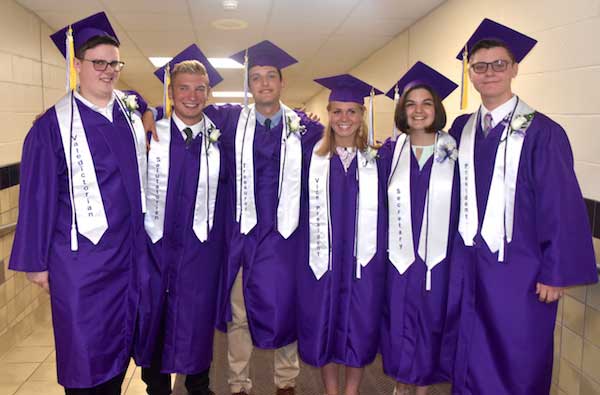 Class leaders include Richard Daniels, valedictorian; Tyler Kast, salutatorian; Nathanael Smith, treasurer; Allison Graham, vice president; Riley Seielstad, secretary; and Victor Benjovsky, president.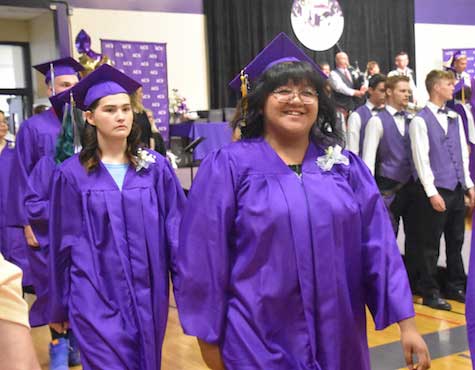 Cassandra Serafin, right, and Emily Sevor enter the high school gym with their classmates.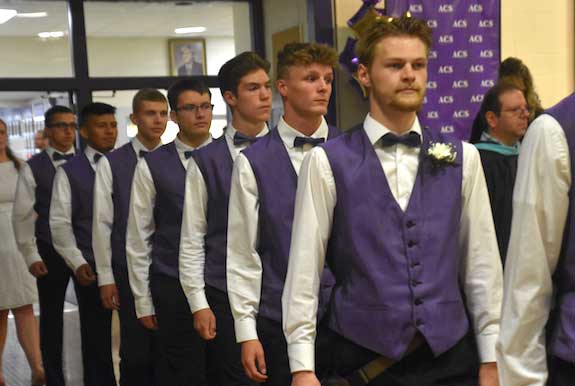 These junior escorts include Enoch Martin, Addison Christ, Jacob Ettinger, Devin Olles, Jace Conn, Jesse Cruz and Matthew Kovaleski.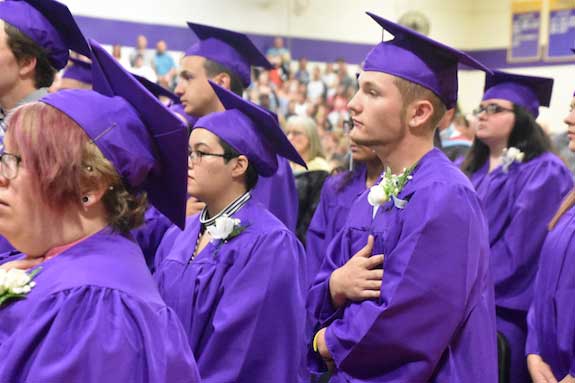 Heather Wood, Stephanie Eehevarria Rivera and Austin Dugan stand for the national anthem sang by the senior chorus.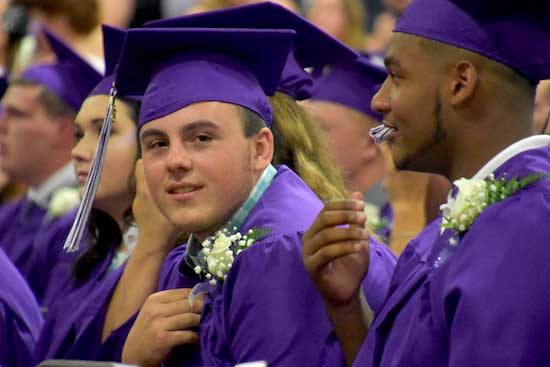 Devin Gaylord, left, and Demetrius Gardner take in the big moment.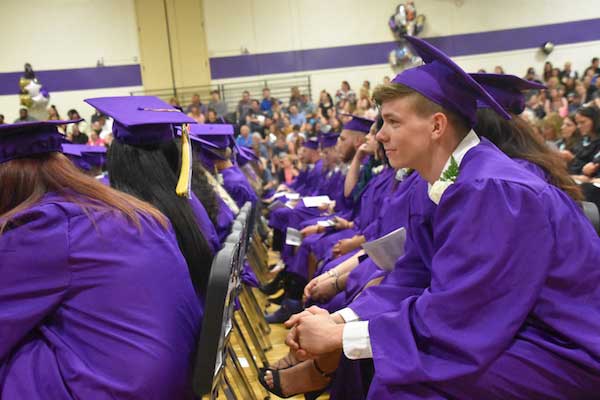 Brad Sanford and his classmates celebrate commencement in the gymnasium.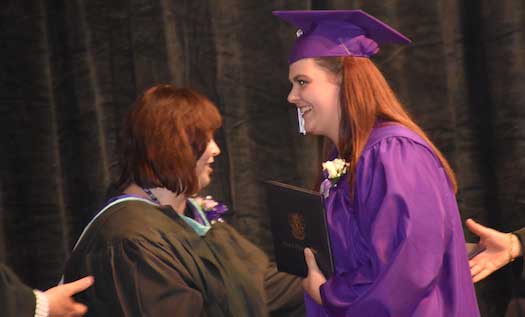 Avry Magee is congratulated by teacher Kathy Winans, who is also the senior class advisor.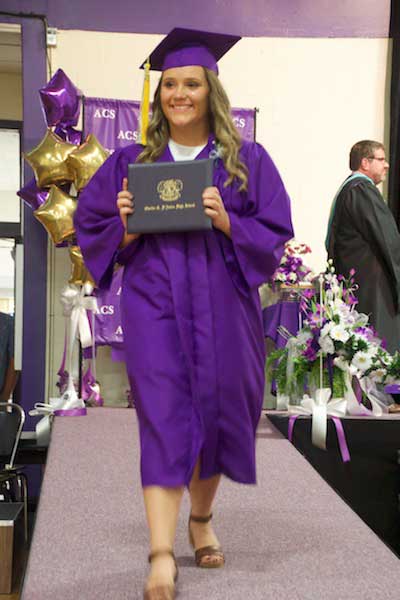 Madison Giattino is happy after receiving her diploma.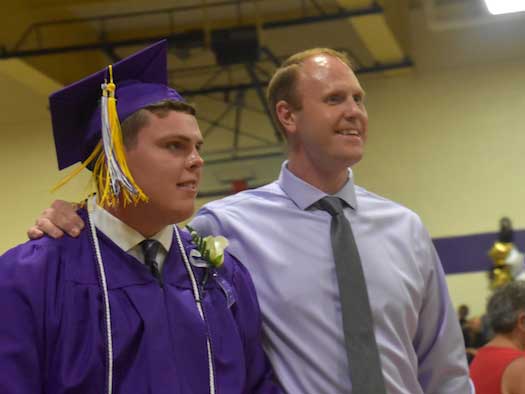 Caleb Pettit is congratulated by his father, Paul Pettit, who is also an Albion graduate.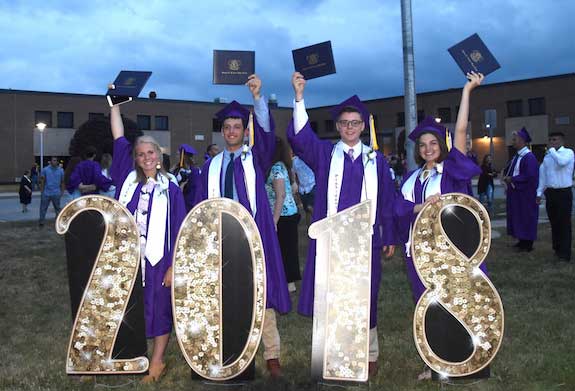 Many students posed with the large letters on the front lawn of the high school. This group includes the class officers: Allison Graham, Nate Smith, Victor Benjovsky and Riley Seielstad.