Albion girl donates stuffed animals, toys to children in crisis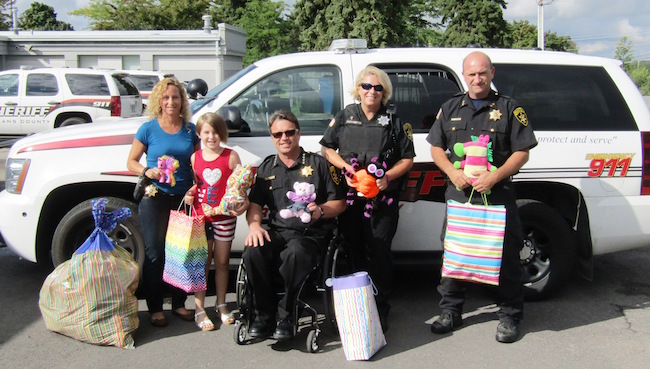 Provided photo
ALBION – An Albion girl has given several bags of toys and stuffed animals to Sheriff's Office to be given to children in crisis. Ally Junot donated the toys on Friday.
Ally is pictured with, from left: Investigator Shannon Brett, Sheriff Randy Bower, Deputy Meridith Papponetti and Chief Deputy Michael Mele.
Ally was given a tour of the Sheriff's Department, the Dispatch Center, and the deputies' area. After meeting Deputy Papponetti and Investigator Brett, Ally thought it was "cool that there were lady cops." Seeing those two, gave Ally inspiration for her future.
"We at the Sheriff's Office would like to thank Ally, her mother Kris Junot and her sister Jordynn Junot for their thoughtfulness and kindness," Sheriff Randy Bower said.