Albion girl, 3, discharged from hospital after recovering from Aug. 30 accident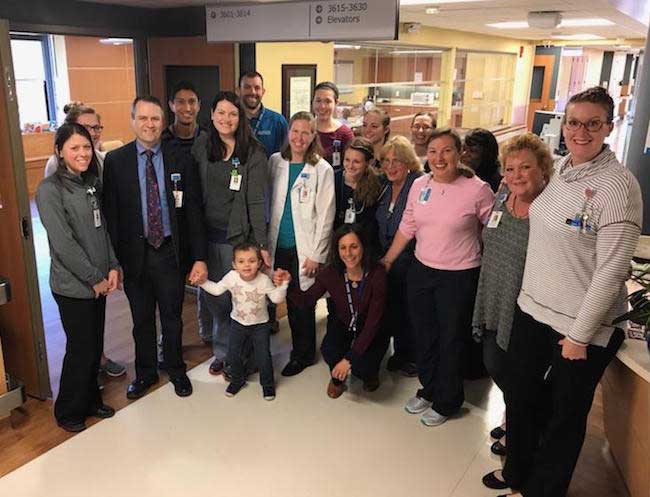 Provided photos
ROCHESTER – Ariana Star Grosskopf, 3, of Albion was given a big send off today from the staff at Unity Hospital's Golisano Restorative Neurology & Rehabilitation Center.
Ariana was severely injured on Aug. 30 in a 3-car crash in Spencerport on Route 31, just before Route 531. In the following weeks, members of the community rallied to help the family as Ariana went through multiple surgeries and recovery. She suffered fractures to her face and has needed facial reconstruction surgery.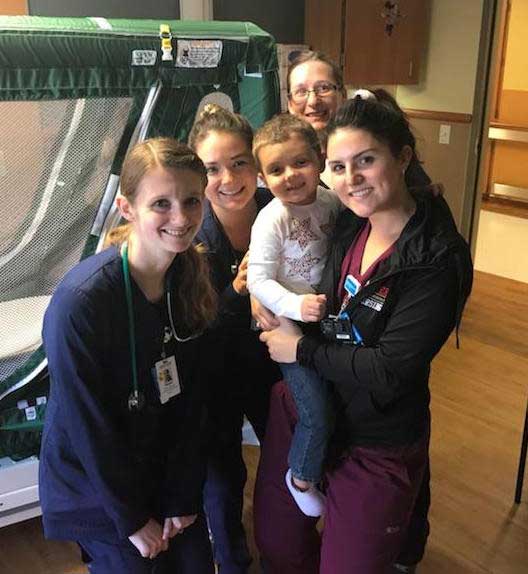 Ariana is pictured with some of the nurses and staff at Unity Health. After weeks of inpatient rehab, she was discharged this morning. Ariana and her mother, Renee Miens, met reporters at 11 a.m. in Rochester for news coverage about Ariana's recovery and return home.